Audi Vehicle Service Contract Plan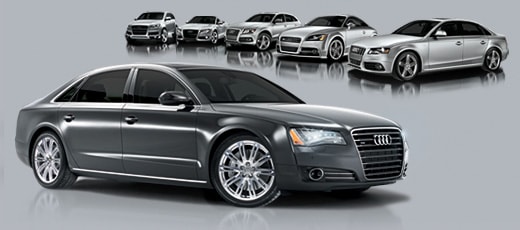 Peace of mind comes standard with Audi Vehicle Service Contract Plan.
By offering a range of plans* we give you a chance to help protect nearly every component of your Audi vehicle. Our Vehicle Service Contract Plans offer many types of coverage, depending on the age and milage of your vehicle. Discuss the range of coverage levels offered with your Audi dealer and buy protection that can be included in the purchase of your vehicle when you finance through Audi Financial Services.
Explore a range of coverage levels*
When you select a Vehicle Service Contract Plan through Audi Financial Services, you'll also enjoy a few extra benefits that will make the drive even easier.
         Rental Car Coverage

         Towing Coverage

         Travel Breakdown Coverage

         Fluids Coverage

         Fully Transferable

         Available Financing

         Over 5,000 Service Centers
For more information about Audi Service Contracts, please contact
Nathan Weisser
877-399-1517
Discuss coverage options with your dealer
* Coverage level availability may be limited based on the age and mileage of your vehicle.
This information is intended to provide only an outline of the types of coverages, exclusions, and limitations of the service contracts described in this brochure and should not be relied upon when purchasing a specific service contract. For exact coverages, exclusions, and limitations, please review the service contract itself. The Audi Pure Protection Plan administered by Fidelity Warranty Services, Inc. Florida License #60026.
Jim Moran & Associates, Inc. 500 Jim Moran Blvd. Deerfield Beach, FL 33442
"Audi," the four rings and Audi emblems are registered trademarks of AUDI AG.