When someone says trim levels, do you know what they mean? Have you been familiar with trim levels for a while, or are they something of a mystery? No matter your familiarity, Audi Devon is here to help. We serve customers from Devon, Malvern and Conshohocken, and explain trim levels thoroughly every day. We are especially vigilant when examining new models' trim levels.
At Audi Devon, we are passionate about every Audi that enters our showroom. We recently examined this model's trim levels and found plenty to write home about. We hope you will find this car as impressive as we did, and that what you learn may inspire you to purchase one.
Audi A5 Trim Levels at a Glance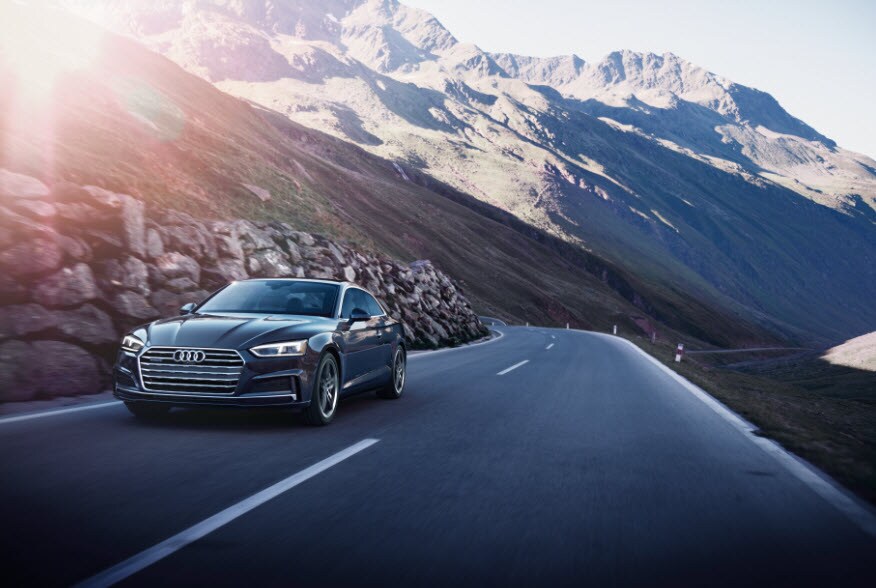 The Audi A5 trim levels come in three distinct options. The first is the 2.0T Premium Quattro Sportback. The other two are the Premium Quattro Coupe and Premium Quattro Cabriolet. All-wheel drive is standard on all three models, making this car easy to drive and navigate, even on the toughest or most isolated roads. Six-speed manual or seven-speed dual clutch automatic are available depending on your preferred trim level. With 252 horsepower across trim levels, this model distinguishes itself as a zippy, fun vehicle.
We love the design on the Audi A5 trim levels, particularly the Cabriolet. Car reviewers call this design polished, swift and elegant, and Audi Devon must agree. With this model you even have the option of a convertible sunroof. This will give you the pleasure of open-air driving and make you the envy of everyone on the road. That said, do not make the mistake of thinking this sporty model is just another pretty car. It handles beautifully, with impressive road grip and braking times. We particularly like the Cabriolet's option of a V-6 engine, which bumps horsepower up to as much as 354.
Technology and Driver Assistance
One of the best things about the Audi A5, especially the Coupe and Cabriolet models, is technology and driver assistance features. As on most Audis, several infotainment features come standard. We like the optional navigation, real-time weather and real-time traffic reports, which not only make driving easier but keep you safe. We were also impressed with this Audi's Wi-Fi and voice command capabilities. Add in Bluetooth phone and audio features, and you can do almost anything in this car hands-free.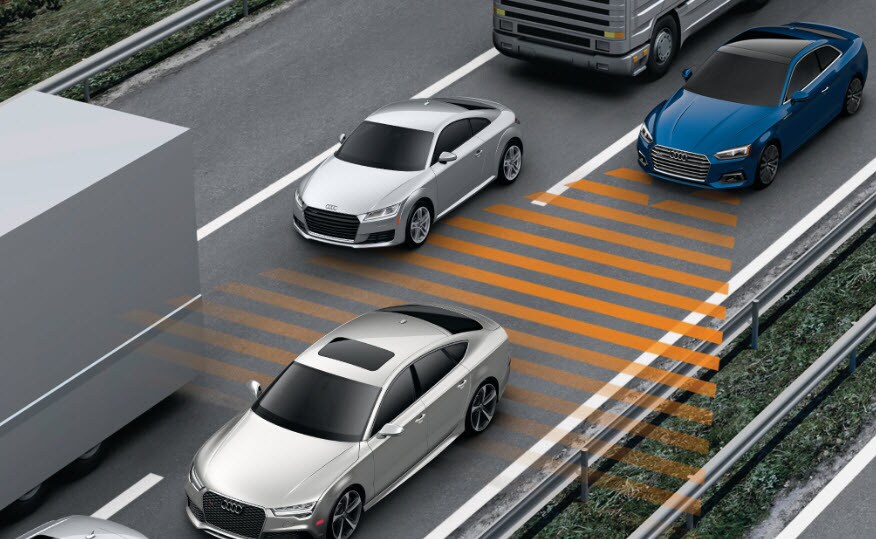 Emergency braking and forward collision warning come standard in the Coupe and Cabriolet, and several other safety features are optional. We particularly recommend parking sensors and lane-keeping assist, as well as lane departure warnings. If you spring for the Prestige package, we recommend adding the full Driver Assistance package. This optional bundle adds features like adaptive cruise control.
Space and Storage
Finally, we love the cargo space and storage capabilities that come with Audi A5 trim levels. The Audi A5 holds about 16 pieces of carry-on luggage; feel free to bring even your largest and bulkiest suitcases, laptops and devices with you. We also liked the Audi A5's surprisingly roomy trunk space.
Contact Us
If you are interested in purchasing an Audi A5 or another outstanding luxury car in our inventory, please contact us in person or online today.