Every model year, consumers in Conshohocken, Devon, and West Chester eagerly await the release of certain vehicles. This year, one of the most highly anticipated models is the newest version of the classic Audi A6. A luxury vehicle with impressive features, the Audi A6 is sure to impress even the most discerning consumers.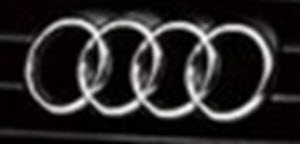 Before test driving the 2018 Audi A6, it's a good idea to learn about some of this vehicle's most exciting, irresistible features. Read about them here, and discover the features that make this model the best luxury vehicle to hit the market in 2017.
Impressive Luxury Styling
If you're considering purchasing a luxury vehicle, then one of your many goals is getting a comfortable, useful interior. Fortunately, achieving this goal is easier than ever before when you choose the high-quality Audi A6.
When you're finally able to test drive the 2018 Audi A6 this fall, you'll find a vehicle whose interior is loaded with impressive luxury features. For example, the vehicle's leather seating surface provides a subtle, refined appearance, and a leather-wrapped multifunction sport steering wheel provides a satisfying driving experience. In addition, the interior of the A6 offers such features as power 18-way comfort seats, brushed aluminum interior inlays, and 4-zone automatic climate control.
Take Advantage of Advanced Performance
In addition to advanced style and comfort, it's important that any luxury vehicle you choose provides impressive, dependable performance options. Should you choose to drive the 2018 Audi A6 later this year, you'll be getting access to a wide variety of performance features that make for a rewarding ride.
Like many excellent Audi vehicles, the A6 is powered by a turbocharged TFSI® engine that's rated at 252 horsepower and 273 lb-ft of torque. However, for power-hungry consumers, the A6 also offers an V6 TFSI® engine that can produce 333 horsepower. If you want your car to be able to handle tough driving conditions, then you'll love the A6's quattro® all-wheel drive system that makes sure you have every bit of traction you need. Performance for any occasion is one of the biggest advantages of driving the 2018 Audi A6.
Pick Exciting Technology Features
When you're shopping for a luxury vehicle in Devon, Conshohocken, or West Chester, it's important that you pick a model with superior technology, and that's precisely what you'll find with the 2018 Audi A6. This impressive luxury vehicle includes advanced technology that consumers will be sure to love.
For instance, if you value the ability to connect your smartphone to your vehicle, you'll be pleased to learn that the A6 includes both Apple CarPlay™ and Android Auto™. Additional technology features of the A6 include a Head Up Display, top-view camera system, and Audi's MMI® infotainment system.
Drive the 2018 Audi A6
If you want to drive the 2018 Audi A6, make sure to schedule a test drive at Audi Devon.
Whether you're interested in the upcoming Audi A6 or one of our other excellent vehicles, the team at Audi Devon is here to help you in whatever way you need. Pay us a visit, and we can help you tour our lot and find your next Audi vehicle. Contact us today for more information!