Maintaining your Audi A3 at top performance means keeping up with the regular routine maintenance schedule. Regular oil changes and other preventative work are essential to keep the normal wear and tear your vehicle suffers to a minimum and make sure that it runs like new for years to come. In addition, your regular maintenance is essential to maintaining your warranty in case other things go wrong as you drive the roads of Wynnewood, Devon, and West Chester.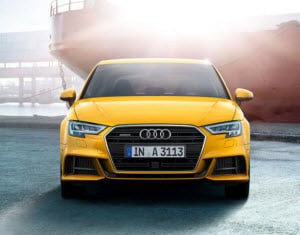 It can be helpful to understand what will happen during your maintenance visits, so you know what to expect, as well as understand when these services should be performed. Keep this reference guide to your 2018 Audi A3 maintenance schedule handy, and learn how to keep your A3 running at peak efficiency and performance.
Minor Maintenance
Once you've driven your car for 10,000 miles, you'll need to bring it to a mechanic for its first minor maintenance service. After that, these services should be performed every additional 20,000 miles. This minor maintenance service includes just a few things to keep your car well-tuned and check that it has no problems.
Multi-point inspection of all vital systems and parts, checking for proper performance and worn parts that need to be replaced.
Check braking system for good condition and change the brake pads, if needed.
Change engine oil and replace oil filter to keep engine running smoothly.
Check tires for wear and record expiration date, so we know when to replace them. Rotate for even wear, if needed.
Standard Maintenance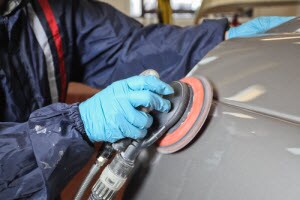 This more comprehensive appointment should take place after you've driven for 20,000 miles, and should reoccur every additional 20,000 miles after that. This appointment will include the services performed during your minor maintenance appointment, but will add even more.
Lubricate door hinges and latches for smooth opening and closing.
Check car body for damage, and fix dents and scratches, if needed.
Check the function of interior cabin lighting and all exterior lighting, replacing any burned-out bulbs.
Check instrument cluster lights for proper function.
Take car for road test to check engine performance, transmission performance, braking, wheels, driveshaft, and more.
Check the condition of the spare tire and inflate, if necessary.
Check tire pressure and record tread depth.
Schedule Your Maintenance Appointment Today
These services are the best way to keep your car driving like new for as long as possible, and are especially helpful in identifying problems before they can cause expensive damage. You'll avoid the high cost of repairs, and keep your car in the best condition if you keep up with all your regular maintenance.
Contact Audi Devon today to schedule an appointment with our team of Audi-certified technicians. They'll get you back on the streets of Wynnewood, Devon, and West Chester in no time.