If you're considering purchasing a luxury vehicle near Devon, West Chester, and Conshohocken that's well-known for its top-of-the-line safety features, then you might consider the 2016 Audi A3. Loaded with advanced tech for safety, driver convenience features, and incredible standard features, the vehicle is a safe bet. Keep reading to learn more then schedule a test drive at Audi Devon.
Maintain Control
The 2016 Audi A3 features Electronic Stability Control with Secondary Collision Brake Assist and Traction Control. This feature is designed to keep you in control even around those tight and winding Pennsylvania roads. With this system, you'll be able to maintain control even in an emergency braking situation or if the roads aren't as smooth as they could be.
Stop on Time
When it comes to protecting your family, your brakes are your first line of defense. With the anti-lock brake system with Electronic Brake-Force Distribution and Brake Assist, you'll be able to stop as soon as possible. The system is designed to give you the full power of the vehicle's braking system when you need it so you can ensure the safety of all of your passengers and other drivers on the road.
Be Seen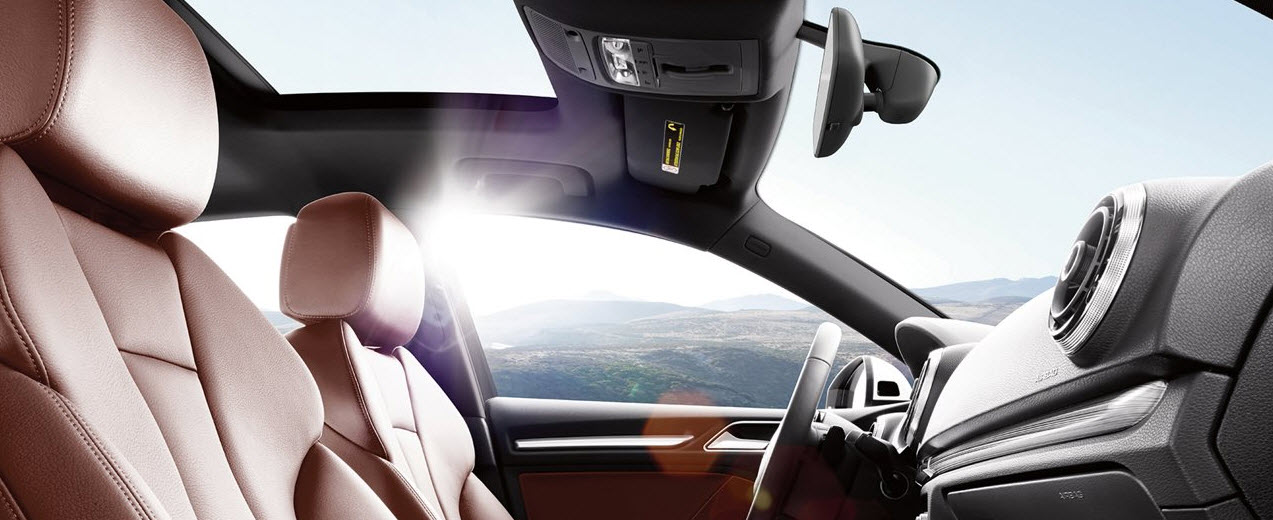 The 2016 Audi A3 has several features on the exterior to ensure that your vehicle is seen and your intentions are known by other drivers on the road. The vehicle features full LED headlights, automatic headlights, LED taillights, and LED turn indicator lights integrated into the exterior side mirrors. While you can't always force attention from other drivers, with these bright and well-placed lights, you can do everything you can to be seen on the road.
Protect Your Investment
The A3 is a beautiful piece of machinery, and it would be a shame for it to get dinged up during a regular parallel parking job. With the parking system plus rearview camera with front and rear acoustic parking sensors, you can ensure that you don't ruin your vehicle's beautiful paint job. It will also help you be more aware of your surroundings when parking so you can ensure the safety of those outside the vehicle as well.
Get a Closer Look at the A3
The 2016 Audi A3 is an incredibly safe option for drivers near Conshohocken, West Chester, and Devon. With so many advanced technology safety features and those to help drivers be more alert and aware, the vehicle makes it easy to be a safe driver.
The A3 is available right now at Audi Devon. We're centrally located at 222 West Lancaster Avenue in Devon, PA. Our team of highly trained sales professionals will be happy to give you a tour of the vehicle's safety features during our regular hours Monday through Thursday from 9 am until 8 pm, Friday from 9 am until 6 pm, and Saturday from 9 am until 5 pm.
To schedule a test drive of the 2016 Audi A3 at Audi Devon, give us a call at 888-691-5123 or contact us online today.