The Audi A4 is an exciting sport sedan, and at the heart of its exhilarating drive is 188 horsepower.

Here at Audi Devon, we know there's a lot more behind the Audi A4 horsepower. If you'd like to learn more about how it can add some zip to your everyday drives in Devon and Malvern, keep reading!
Audi A4 Horsepower and Engine Specs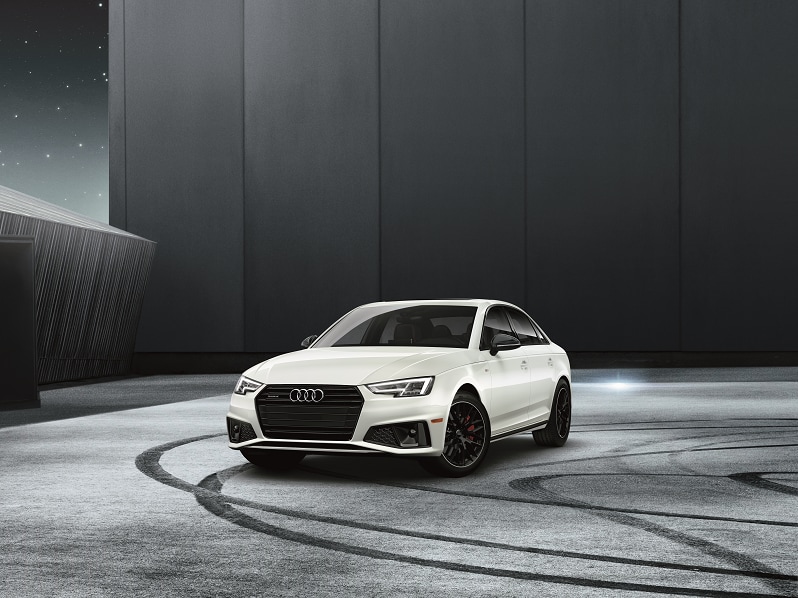 The Audi A4 offers two engine options, so you'll be able to choose the amount of horsepower that's under the hood. The standard engine is the 2.0L 40 TFSI®. It generates 188 horsepower and 236 lb-ft of torque. Plus, it can take you from 0-60 MPH in just 7.1 seconds!

The second option is the available 2.0L 45 TFSI® engine. It increases the horsepower of the Audi A4 to 248 and it produces 273 lb-ft of torque. When outfitted with this engine, this sedan can go from 0-60 MPH in a mere 5.6 seconds!
Both engines are partnered up with the standard 7-speed S tronic® dual-clutch transmission. It helps harness all that horsepower in an efficient manner. It also provides a smooth drive with one clutch for odd numbered gears and a second for even gears.
Other Audi A4 Driving Technologies

Along with horsepower, the Audi A4 has a host of other features that'll work to make your drive more exciting. The first is Audi drive select. This standard technology offers four selectable modes that will personalize your drive based on how you're feeling.

There's also the available sport suspension. It has firmer tuning, which makes for a smooth ride and more comfort. Plus, it lowers the ride height by 23 millimeters. It'll give you better aerodynamics, so you can feel all the Audi A4 horsepower.
Finally, there's the standard quattro® all-wheel drive. It'll increase your traction on slippery roads. On top of that, it'll add more dynamic handling on dry surfaces, so taking on that tight neighborhood curve will be a breeze.
What Is Horsepower?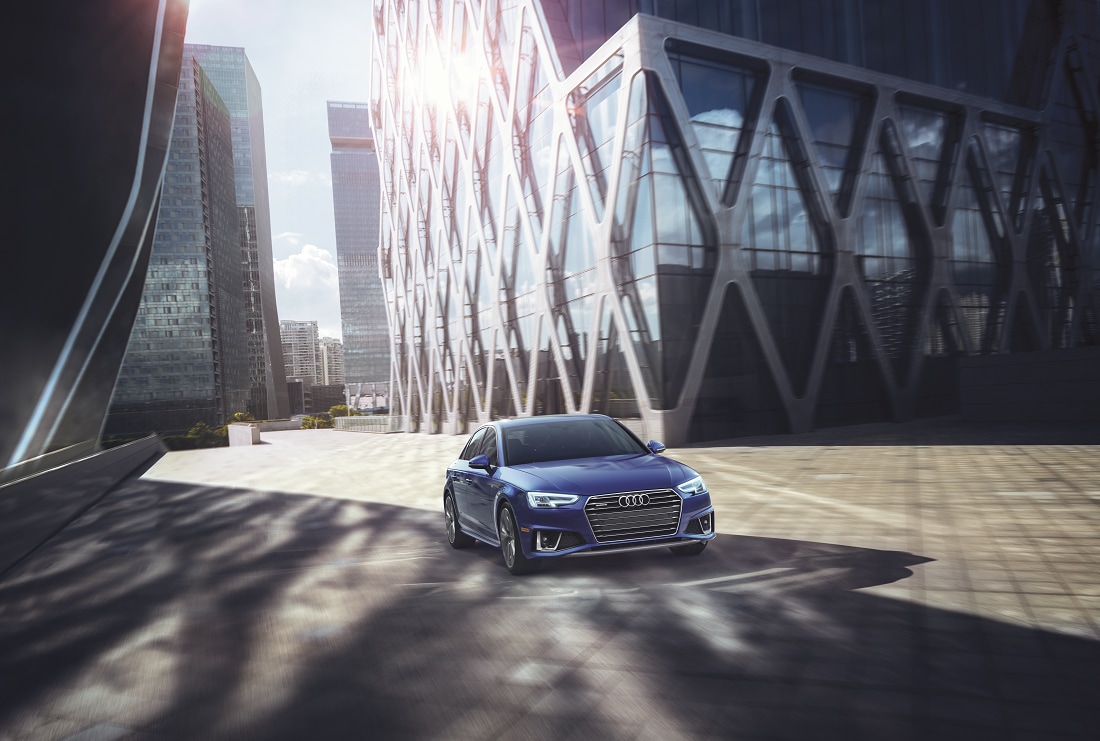 Now that you know more about the Audi A4 horsepower, you may be wondering what role it plays in your daily drive.

The term horsepower was coined in the late 18th century. It was originally used to compare the power of steam engines to-you guessed it-the power of draft horses. In mathematical terms, one horsepower is needed to move 550 pounds one foot in one second. That's why more horsepower translates into more speed.
You may see the words horsepower and torque side-by-side quite often. The question is: What's the difference? While horsepower comes with movement, torque is only the engine's potential to work. For example, when you exert strength to open a new pickle jar-whether the lid opens or not-you're applying torque. Once you loosen it, spinning it rapidly generates horsepower.
Experience the Horsepower of the Audi A4!
Now that you know how the Audi A4 horsepower will affect your everyday drives through Devon and Malvern, it's time to feel its power for yourself.
Schedule a test drive at Audi Devon today!