If you're driving a 2018 Audi A4, you've already got one of the best cars on the streets of Devon, West Chester, and Wynnewood. Keeping it that way requires some effort, though. Even if your A4 is running just fine, service could be required down the line. Cars eventually break down like everything else, but there is a way to increase the lifespan of your A4.
Maintenance schedules are great for keeping every part of your A4, small and large, in top working condition. The 2018 Audi A4 only requires regular maintenance every six months or so, and most services are quick and easy, especially if you go to the service center at Audi Devon. Learn when to take your A4 in for service by consulting this helpful 2018 Audi A4 maintenance schedule.
Oil and Filter Change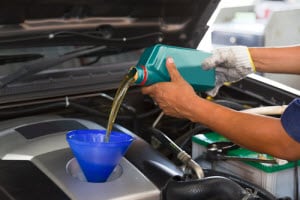 Getting your oil and oil filter changed is going to be the most common service you have. It's a good idea to get this done about every six months or so. However, if you hit 5,000 miles before the six-month mark, it might be a good idea to have your oil changed a bit earlier. You can also get a tire rotation, but it should be fine at this point. The technician will likely perform quick inspections of your brakes, belts, and other aspects, but they should still be working okay. Make sure you repeat this service every six months or 5,000 miles. Every single service you'll see listed here includes an oil and filter change. Don't forget to get your tires rotated every six months to a year, too.
15,000 Miles
This is the first service that will require anything beyond the normal oil change routine. Your engine air filter and cabin air filter could have degraded by this service, so it's a good idea to get them replaced. Your brake pads may also be worn at this point, so don't be surprised if your technician recommends you replace them.
30,000 Miles
For this service, repeat everything you did at the 15,000-mile service. In addition, your fluids have likely degraded by this point. Your brake fluid, engine coolant, and transmission fluid should all be replaced. Your spark plugs, air filter, and fuel filter may also need to be replaced. If you haven't recently, get your tires replaced, too.
50,000 Miles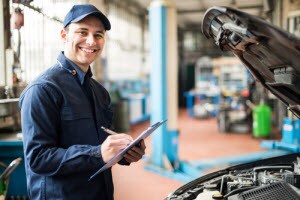 This service is a minor one with a simple oil and filter change. However, your warranty may be close to expiring around this time, so make sure you get some extensive inspections done to catch any problems before your warranty is gone.
60,000 Miles
Here, you'll see more fluid replacements, including your automatic transmission fluid, engine coolant, and differential fluid. Your belts and spark plugs will likely be worn out, too, so make sure you replace your timing belt, drive belt, and spark plugs.
90,000 Miles
For this service marker, you might have to replace quite a bit. Fluids, brake pads, tires, drive belts, shock absorbers, and engine coolant hoses all wear down around this time, so make sure your technician checks them thoroughly.
Scheduling 2018 Audi A4 Maintenance
If you stick to this Audi A4 maintenance schedule, you have a greatly improved your chances of keeping your vehicle on the road for years past its warranty. You deserve to enjoy your A4, so let us worry about the hard part. Audi Devon is ready to take care of all your A4 maintenance needs.
Our highly trained experts know all about the A4, and can fix any problem that may arise. Remember Audi Devon when you're looking for a service center in the Devon, West Chester, or Wynnewood areas. Visit us or call us to schedule your service appointment today!