One of the most important decisions you'll make this year is what car to purchase. If you've been considering a new Audi A4 or a new Mercedes-Benz CLA, then we've got some information you may want to hear.
Both vehicles have been released for the 2017 model year, and they both have quite a bit to offer. But since they're both so popular for buyers near Devon, Conshohocken, and West Chester, choosing between them can be a challenge.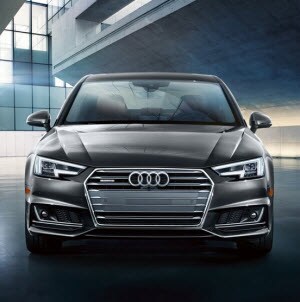 Read on to see how they compare in this 2017 Mercedes-Benz CLA250 Coupe vs. 2017 Audi A4 vehicle comparison from Audi Devon.
Browse Audi Devon's inventory of the 2017 Audi A4 today!
Audi A4 vs. Mercedes-Benz CLA250 Coupe on Performance
A major point of concern for luxury car buyers today is whether the vehicle they're purchasing performs as well as it ought to for the large initial investment. So we looked at the all-new CLA250 and the 2017 Audi A4 and we noticed some staggering differences.
The 2017 Audi A4 comes standard with a 2.0-liter 4-cylinder aluminum-alloy turbocharged/TFSI engine that produces up to 252 horsepower and 273 lb-ft of torque. Paired with a standard seven-speed S tronic dual-clutch automatic transmission with front-wheel drive, this vehicle is a dream to drive with fast and smooth transitions through every gear. The vehicle has a top track speed of 130 mph and an acceleration from 0 to 60 mph in just 6.1 seconds.
The 2017 Mercedes-Benz CLA250 Coupe is competitive, but the numbers just don't match up. The vehicle comes standard with a comparably sized 2.0-liter 4-cylinder turbo engine paired with a 7-speed DCT dual-clutch automatic transmission.
But here's the disappointing part. The power tops out at just 208 horsepower. And the acceleration speed from 0 to 60 mph is 6.9 seconds, a major difference from the Audi A4.
But don't take our word for it. Test drive the Audi A4 at your local Audi dealer near Conshohocken, West Chester, and Devon and see the difference yourself.
Technology Comparison: 2017 CLA 250 Coupe vs. A4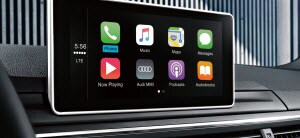 When you're comparing two luxury vehicles, you're also going to look at the tech that's supposed to keep you comfortable during your morning commute.
The 2017 Audi A4 comes standard with a 5-inch infotainment system but also offers an 8-inch screen for your convenience. It comes standard with an exceptional Audi concert radio with 10 speakers and is available with the Bang & Olufsen 19-speaker system. This kind of customization isn't available on the Mercedes-Benz.
The CLA250 Coupe maxes out with the Harman/kardon LOGIC7 surround sound system. And the screen size maxes out at just 8 inches. So you're definitely getting a bit more with the Audi A4 in terms of investment and value.
Get Behind the Wheel and See It for Yourself
Both of these vehicles have a lot to offer, and choosing between the two can be a challenge. But you can make it easier for yourself by getting behind the wheel of the 2017 Audi A4 at your local dealership near Conshohocken, West Chester, and Devon.
Audi Devon has the 2017 Audi A4 in stock right now. Shop our online inventory now to get started.