When you purchase a new car, you want to keep it healthy, so you can continue to drive it around Devon, West Chester, and Wynnewood for miles and years to come. The best way to do so is with regularly scheduled maintenance appointments, where your car's vital systems will be checked for proper function and you'll receive other necessary services to keep your car in like-new condition for as long as possible.
Still, how do you know when to schedule these appointments and how often your car needs each service? To help you figure it out, our team at Audi Devon has put together this helpful guide to your 2018 Audi A5 maintenance schedule.
Minor Maintenance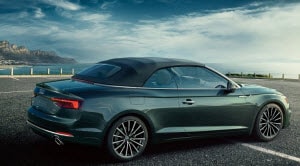 Beginning with your first service at 10,000 miles, your 2018 A5 will need to have a minor service every 20,000 miles driven. This is a simple and quick appointment that will include just a few things.
Multi-Point Inspection: Vital parts and systems of your vehicle will be inspected for wear and proper performance.
Brake Check: Your braking system will be inspected for good condition, with a special focus on checking the brake pads for wear. If necessary, they'll be replaced.
Oil Change: We'll change your oil and replace the oil filter to keep your engine running smoothly.
Tire Repair Kit: Your tires will be checked and we'll record their completeness and expiration date, so we know when to replace them.
Standard Maintenance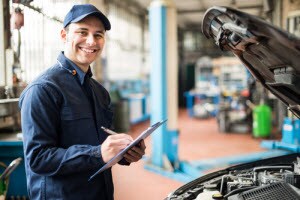 In between each minor maintenance appointment, you'll need a more thorough standard maintenance service. These appointments will take place beginning at 20,000 miles, and then every additional 20,000 miles after that. They'll include all the services you received, but you'll get much more on top of that, including:
Lubricate the door hinges and latches.
Check the body for damage and corrosion.
Engine and transmission check: visual check for leaks and damage.
Exterior lighting: make sure all exterior lights are functioning properly, and replace any burned-out bulbs. We'll also check the adjustment of your headlights.
Interior lights: You'll receive an inspection of the functionality of all the lights in your vehicle's cabin.
Instrument cluster: We'll check that all indicator lights are functioning properly, so they can let you know when your car needs service.
Road test: We'll take your car out on the road and check its engine performance, transmission performance, braking, wheels, driveshaft, and more.
Spare tire: Check the condition of the spare tire and inflate it, if necessary.
Tire inspection: Check inflation pressure and make any necessary adjustments, as well as checking for tread wear and recording the tread depth.
Schedule Your Maintenance Appointment
Want to make sure your car lasts for many more miles of driving around Devon, West Chester, and Wynnewood? Well, of course you do! If your Audi A5 is ready for a maintenance service, head to our website or pick up the phone and contact Audi Devon. We'll reserve a date and time that work for you, so you can bring your car into our service center for a thorough checkup!