Are you on the lookout for a high performing sedan with class and comfort to spare? We here at Audi Devon would like to introduce you to the 2019 Audi A6. We've prepared the following review for you to see if this is the right car for your Devon and Malvern area commutes. Read on to find out for yourself.
2019 Audi A6 Safety Features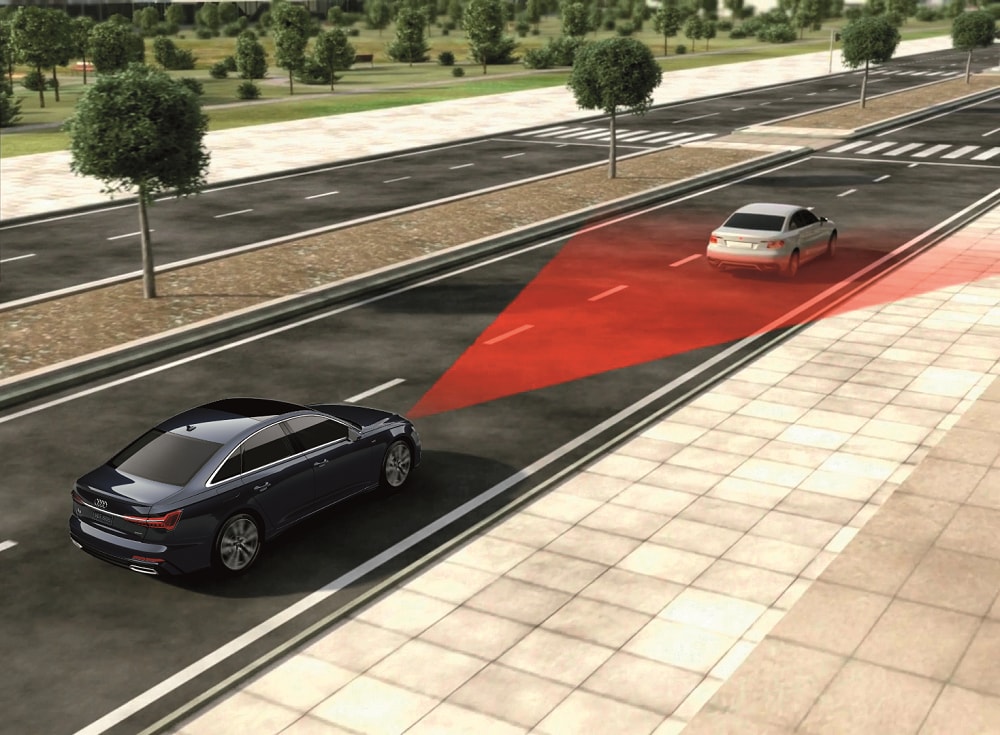 The A6 is packed with more than enough supportive safety characteristics. First, there's the Adaptive Cruise Assist. This available feature helps you out with slowing down, speeding up, maintaining a speed, and keeping a consistent following distance. There's also the Audi pre sense® city that, when traveling at 52 miles per hour or less, warns you when other vehicles, cyclists, and pedestrians cross into your path. This standard feature even employs the brakes when it senses that a collision could occur.
The 2019 Audi A6 also makes use of a Top View Camera System that provides you with a virtual 360-degree surround view. It does this by combining the camera views of the front, the rear, and both sides of the car. It then projects a 3D representation of your A6 in real time to aid you in maneuvering and awareness of your surroundings.
Another advanced safety feature you'll find in the Audi A6 is the available Intersection Assist that lets you know when a collision is likely. When you're going 6.2 miles per hour or slower, it will apply the brakes. At up to 18.6 miles per hour, it will use audio and visual alerts.
The 2019 Audi A6 also offers you additional awareness throughout the drive with the available Audi Side Assist that monitors your blind spots and warns you when they're occupied with LED signals on the exterior mirrors.
Technology, Entertainment, and Performance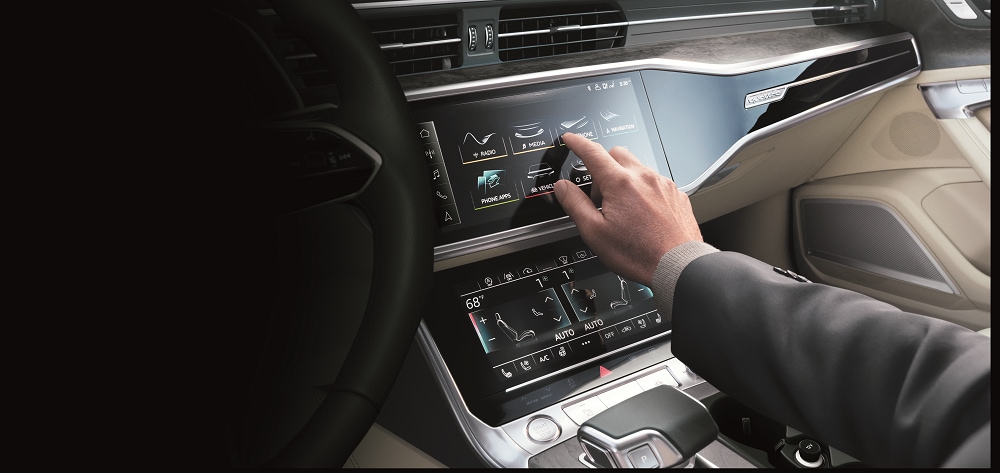 The technology that serves to enhance the Audi A6 driving experience is just as impressive as the safety features described above. For instance, there's the Audi Smartphone Interface. This standard feature is equipped with Apple CarPlay™ and Android Auto™ integration that allows you to access useful smartphone apps without having to handle the device itself while you're driving.
On the entertainment front, the A6 has two available sound systems, so you can enjoy your music your way. One is the Bang & Olufsen® Premium 3D Sound System. The other is the Bang & Olufsen® 3D Advanced Sound System that makes use of the 19-channel BeoCore amplifier as well as the ICE power amplifiers.
The 2019 Audi A6 continues to impress. This time, it's under the hood. The A6 is powered by a 3.0-liter TFSI® turbocharged V6 engine that delivers a distinctive 335 horsepower along with 369 lb-ft of torque.
Experience the 2019 Audi A6 in Person
If these safety, technology, entertainment, and performance features are enough to pique your interest in the 2019 Audi A6 and you'd like to get a closer look, head down to Audi Devon for a test drive and see first-hand how it performs out on those Devon and Malvern roads.