One of the best ways to get around the Devon and Malvern area is from behind the wheel of a luxury sedan. These vehicles are easy to drive, perform well, and are packed full of some of the latest automotive technology. Audi is always a great choice when it comes to luxury sedans, and they have quite a few on offer.


Among the most popular are the Audi A6 and the Audi A7. Each of these cars is packed full of advanced tech and equipped with powerful engines. While they have plenty to offer, only one can be best suited for your needs. Find out which one is best for you in our comprehensive Audi A6 vs. A7 comparison.
Interior Dimensions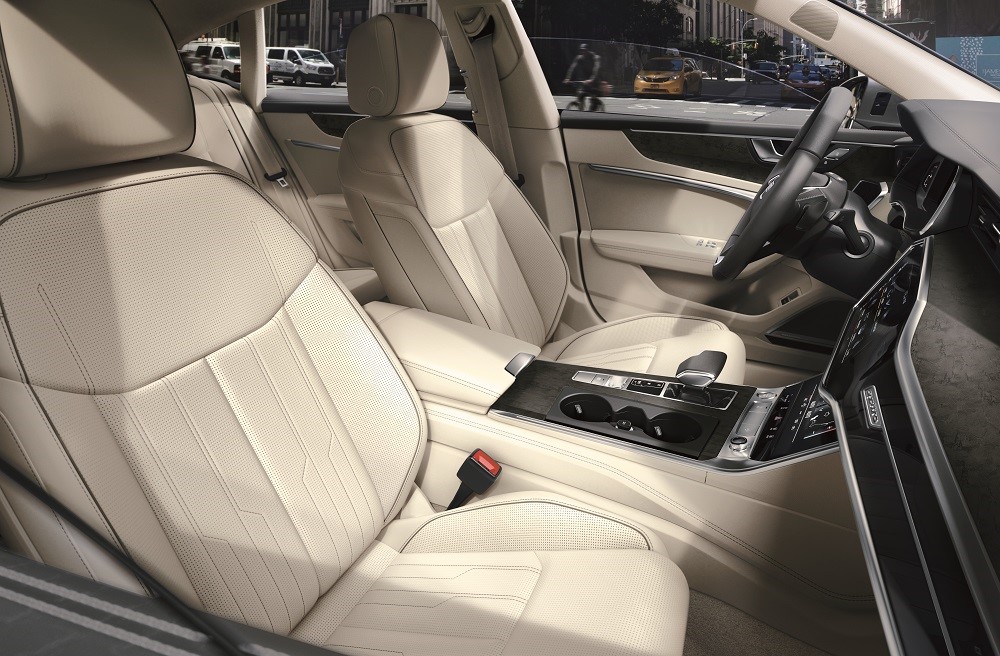 The inside of each of these sedans is pristine with numerous luxury features like leather power seats available. In terms of sheer space, however, there are some important differences. When it comes to general passenger space, the A6 has more to offer. Up front, you can enjoy 38 inches of headroom in the A6 while the A7 offers an inch less. The same is true for rear headroom. Additionally, the A6 has more rear legroom with 37.4 inches available compared to the A7 model's 37 inches.
If you're more interested in carrying cargo, the A7 is the clear choice. The A6 features a spacious trunk that can hold up to 13.7 cubic feet of cargo. That puts it on par with many other sedans on the market, but the A7 takes it to the next level as the trunk area actually connects to the back seats. When you fold the back bench down, you can easily enjoy 24.9 cubic feet of cargo space, which is nearly double what the A6 offers.
Technology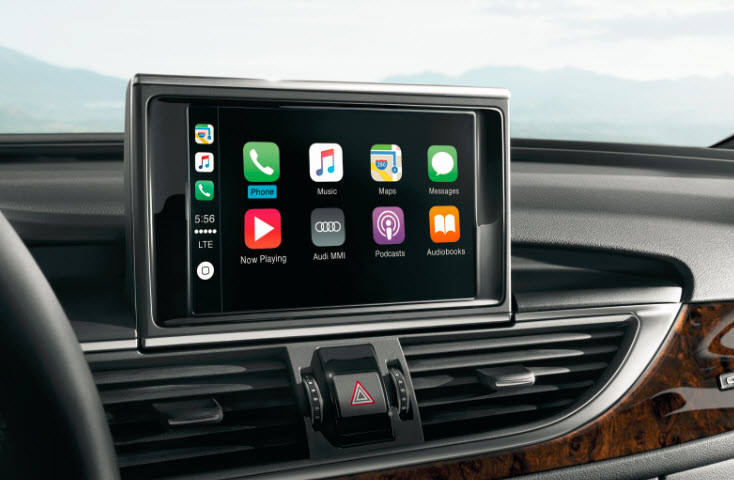 These vehicles are also equipped with some of the latest automotive tech. For the 2019 model year, Audi has virtually done away with analog buttons. The interface of the A6, and the A7, has been completely digitized with each featuring a touchscreen interface. The MMI® touchpad, available in both, is especially exciting since it features handwriting-recognition technology, so you no longer have to select each individual character in an entry. You can just write with your finger instead.
Not all technology features are the same, however, as the A7 has one feature available that can't be implemented with the A6. Active Lane Assist is the A7 model's primary technological advantage. This feature is worth considering since it can help you maintain your position in your lane automatically. That means if your A7 starts to exit your lane without signaling first, it will edge you back into place.
Extra Features
No matter which of these sedans you opt for, you can enjoy some extra features you may not normally expect from a standard luxury sedan. For example, leather seats and a sunroof are standard on both models along with heated front seats and power lumbar adjustment. Even the passenger seat is powered, so it's easy for everyone to get comfortable.

Exterior extra features are extensive as well. Both vehicles feature Auto-Dimming Exterior Mirrors standard, and they're heated as well. Daytime Running Lights and Automatic Headlights are also standard. The only major difference is that the A7 comes with a rear spoiler while the A6 doesn't have the option for one.
Test Our Audi A6 vs A7 Comparison at Audi Devon
The winner of our Audi A6 vs. A7 comparison largely depends on what you value in a vehicle. The A7 has the trunk space, but the A6 has more space for passengers. Fortunately, Audi Devon is happy to show off both to all our local Devon and Malvern drivers. Schedule your test drive today!