Audi produces some of the best luxury sedans on the market including the A6 and the A8. If you're a consumer from the Conshohocken, Devon, and Malvern areas interested in purchasing a new luxury sedan, it's a good idea to learn more about each vehicle so that you can choose the right model for you. Here are some facts to help you choose between the Audi A6 vs. Audi A8 and to guarantee you'll have your ideal driving experience.
Audi Engine Power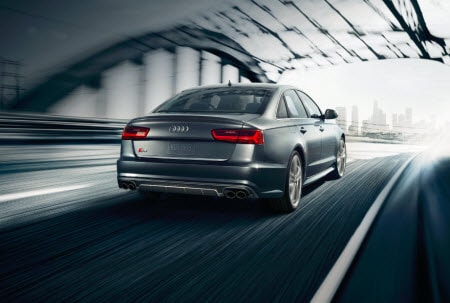 One of the biggest factors to consider when trying to pick between the Audi A6 vs. Audi A8 is the engine rating of each vehicle. Both models offer an exciting level of performance, but there will be some differences in your engine power depending on which model you choose to drive.
When it comes to standard engine power, the A8 offers a little bit more. The A8's base engine is a 3.0L TFSI® V6 that outputs 335 horsepower and 369 lb-ft of torque whereas the standard engine on the A6 is a 2.0L TFSI® that produces 252 horsepower and 273 lb-ft of torque. You can also equip your A6 with a TFSI® engine that offers slightly more horsepower (340 hp) than the A8 but with less torque (325 lb-ft).
Infotainment Technology
Another way you can decide whether to drive the A6 or the A8 is comparing the infotainment and other technology features available in each vehicle. For example, whichever Audi sedan you choose, you'll have an MMI® touch response system that allows you to seamlessly control and customize your infotainment features, including available navigation.
If you drive the A8, several features can help ensure that your rear-seat passengers have a great time on the road. For example, with the Rear Seat Connectivity package, rear passengers will have access to detachable 10.1-inch tablets they can use to play a game or watch a movie, and the available Rear Seat Comfort and Executive Rear Seat packages allow those riding in the rear to easily adjust their seating positions or climate controls.
Comfort Features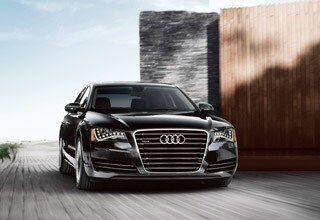 When you're buying a luxury sedan, you want access to an array of comfort features; this is an area where the Audi A6 and the Audi A8 truly shine. For example, both models offer 4-zone Automatic Climate Control that will make it easier to keep passengers throughout your vehicle comfortable. Both sedans are also available with a sunroof that can be opened whenever you want some fresh air.
With the A8, people riding in the front seat will have a relaxing driving experience. In this sedan, 22-way power-adjustable front seats are available, and these seats can be equipped with heating, ventilation, and power massage. The front seats in the A6 also offer heating as well as 8-way adjustment.
Visit Audi Devon
If you want a little more information to help you choose between the Audi A6 vs. Audi A8, you should schedule a test drive of each vehicle at Audi Devon. Our team can tell you about the benefits of each model and help you choose the sedan you'll love showing off around Wynnewood, Malvern, and Devon!