No matter what kind of car you drive, you need it to work like you expect, getting you where you want to go and when you want to get there. Of course, keeping your Audi in Devon, West Chester and Wynnewood running like a brand-new car for many years means sticking to a set schedule of routine maintenance.
Preventative maintenance for your new Audi A7 isn't a necessary evil; it's something that not only preserves your car operations but also keeps it running like the day you took it off the lot, saving you tons of money in major repairs. How do you know what needs to be done and when, though, so you can prepare? Keep this 2018 Audi A7 maintenance schedule on hand, to avoid unpleasant surprises, keep your car running like new and save money on repairs.
2018 Audi A7 Maintenance Schedule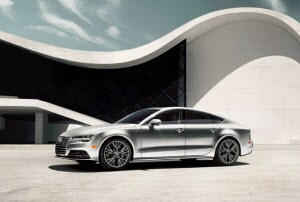 The maintenance schedule for all Audi vehicles manufactured in 2017 and later range from 10,000 miles to 130,000 miles. Services take place roughly every 10,000 miles, or after one year. Many services repeat at certain intervals. Let's look at the first few intervals below.
10,000-Mile Maintenance
After 10,000 miles, or after one year, you'll have all the basic work done. Your brake system and brake fluid will be checked, your oil will be changed, and tires checked and rotated. Your cooling system and fluid will be looked over and filled as needed, and your engine compartment will be checked for leaks. Windshield and headlight washer fluid will be filled, and wiper blades checked. Repeat these steps every 10,000 miles or 12 months thereafter
20,000 Miles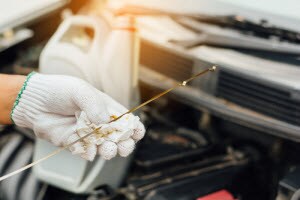 At 20,000 miles or 2 years, you'll have electrical systems checked. This includes your batteries, transmission fluid, charging socket, cooling system, the mechanical operation of your doors and hood safety catch, your exhaust system, axles, headlights, safety belts, underbody and a visual check of your chassis, wheel house lining, underbody and the like.
Repeat Services
You'll repeat your 10,000-mile maintenance at 30,000 miles and your 20,000-mile maintenance at 40,000 miles, plus a few other items as needed. These will become regular routine maintenance stops for the life of your car.
Future Maintenance
As your car gets older, the routine maintenance will simply involve more thorough checks of your systems, engine compartment, transmission, belts and hoses to ensure that there is no leakage, dry rot or other problems beginning to set in. The more you stay on top of this maintenance every 10,000 miles, the longer your Audi A7 will run without problems and without interruption.
Audi vehicles are designed to run for a very long time and be reliable for many years. It's always vital, however, to engage in preventative maintenance. Keeping your oil changed and undergoing all the necessary visual checks can catch problems and fix them while they're minor, before they become serious, expensive fixes.
Get Service at Audi Devon
If you're ready for the first or next stop on your 2018 Audi A7 maintenance schedule and you're in the Devon, West Chester or Wynnewood areas, call or contact Audi Devon and make an appointment today!