Are you shopping for an Audi near Devault, PA? Audi Devon is a full-service automotive dealership in the area that offers excellent customer service, a huge inventory, helpful financing specialists, and a friendly and highly skilled team of service technicians. Learn more about all the services we offer as your local Audi dealer near Devault now, then drop into the showroom to experience our incredible customer care yourself.
A Friendly Team When You Need it Most
Shopping for your next car doesn't have to be a hassle. In fact, it can be a super fun and rewarding experience. At our Devault Audi dealership, we strive to make your car buying experience as enjoyable as possible. We make it happen by offering a friendly team, a wide selection for you to choose from, and service to make it easy at every step of the way.
Audis for Sale Devault PA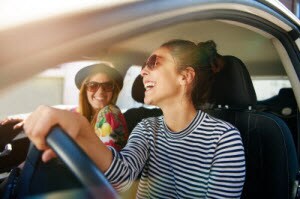 We offer a huge inventory of new, used, and Certified Pre-Owned Audi vehicles for you to choose from in our convenient location near the Devault community. Available 100% online in an up-to-date showroom, our inventory is always changing. That's because we're constantly getting in new vehicles and selling what we have. If there's a specific vehicle you see in our online inventory that you're considering purchasing, we suggest you schedule a test drive as soon as possible to snatch it up before it's too late.
Audi Financing near Devault PA
When you shop with our team, we'll work with you to find the financing that best fits your short- and long-term financial goals. We work with many great lenders in the area and will happily leverage our long-time relationships to get you the best financing terms available. To do that, we need a bit of basic information from you to get started. You can provide that information through our secure online application. Get started now and let us do the talking so you can get on the road to your next big destination.
Auto Service near Devault PA
Half of being a responsible car owner is getting your vehicle's manufacturer recommended service done on time. The other half is teaming up with your local experts near Devault to get the job done right the first time. In the service department at Audi Devon, we'll use the highest quality materials possible and we'll do what we can to make sure the service is done as quickly as possible. You have a busy life to get back to, and we wouldn't want to impose on your very valuable time. Make an appointment for your next Audi maintenance appointment online now.
Get Started with Your Audi Dealer near Devault
Schedule a test drive with the team at Audi Devon now by calling us or start browsing through our huge online inventory now to find the vehicle you've been searching for. Our team is standing by to answer your call and to guide you through the buying process.