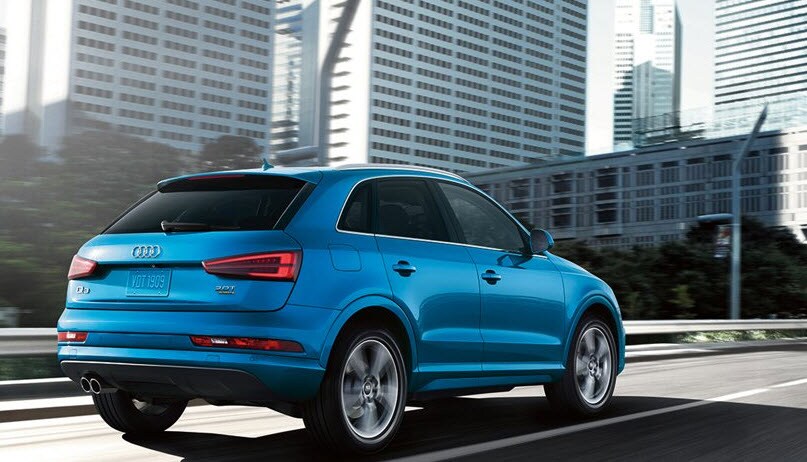 Choosing where to purchase your next Audi vehicle really comes down to which dealer near Malvern has the better customer service, selection, and services that will make your shopping journey a breeze. Because when you choose an Audi dealer, you're starting a relationship based on mutual understanding of the importance, integrity, and quality of Audi vehicles.
Why Audi?
Choosing a brand is as simple or as complex as you make it. But if you've found yourself on this page, chances are you're already considering an Audi vehicle for your next purchase. Whether you're a lifer to the brand or you're brand new, Audi vehicles have quite a lot to offer today's buyer. So why choose Audi? It all comes down to quality.
Audi has been making vehicles for over 100 years and it's been a century of innovation. The brand is known for their high-performance vehicles with advanced technology in every area from safety and infotainment to incredible audio systems and luxury features.
Buy an Audi Near Malvern
When you're ready to start shopping for your next Audi vehicle, start by checking out the latest models and determine which one fits your wants, needs, and budget. Then get to doing your research. The team at Audi Devon has put together a nice list of Audi vehicle reviews for your convenience.
Then take a close look at our huge selection of new, used, and certified pre-owned Audi vehicles in our online inventory. We offer the entire Audi lineup and a wide selection of vehicles in a range of prices for your convenience. Check it out now then schedule a test drive at Audi Devon.
Service Your Audi Near Malvern
When it comes to servicing your Audi vehicle, it's important that you work with the professionals at your local Audi dealer to ensure that you get the highest quality craftsmanship on your vehicle. Your Audi vehicle is an incredibly advanced and complex piece of machinery, and it takes an expert to care for such a vehicle.
The team at Audi Devon is well-equipped to handle all of your Audi vehicle service and maintenance needs, from your regular oil change service to major repairs such as tire replacement and brake repair.
Schedule a Test Drive Near Malvern
Audi Devon is your local Audi dealer near Malvern, PA. For all of your Audi needs, from purchasing a new, used, or certified pre-owned Audi vehicle to ensuring the vehicle lasts well beyond how long you plan to keep it, we'll be here every step of the way.
Audi Devon is conveniently located at 222 West Lancaster Avenue in Devon, PA. Our friendly, helpful, and knowledgeable team of sales professionals is available Monday through Thursday from 9 am until 8 pm, Friday from 9 am until 6 pm, and Saturday from 9 am until 5 pm.
To contact the team or schedule a test drive at Audi Devon, your local Audi dealer near Malvern, give us a call today at 888-691-5123 or contact us online.