Have you been thinking about purchasing a luxury vehicle? Located just a few minutes away is your local Audi dealer near Broomall, Pennsylvania. Audi Devon has all of the services you need to get behind the wheel of your next vehicle, and a team of professionals who will work with you through it all.
Keep reading to learn more about the services we offer, then start shopping for your next vehicle in our online showroom.
Audi Dealer Near Me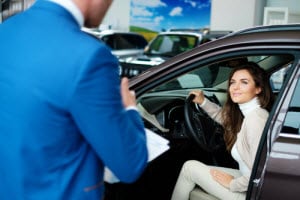 Shopping for an Audi vehicle is an exciting experience. From choosing the model that best fits your lifestyle to finding the perfect trim level for your personal style, you have a lot of choices to make.
One of the most important decisions you'll make while buying your next vehicle is where you shop. Audi Devon is a local dealership near Broomall that makes the car-buying experience as simple and convenient as possible.
Audi Vehicles for Sale near Broomall
If you're like many Broomall, Pennsylvania, residents, you have a very busy life. The team at Audi Devon does everything possible to accommodate your busy schedule by making the shopping process super easy.
Available 24/7 online, our inventory includes a wide selection of new, used, and certified pre-owned Audi vehicles. With up-to-date pricing information, vehicle specifications, and financing information available online as well, you can almost make your buying decision completely from the comfort of your own home.
When you do decide that you're ready to take the next step with a favorite Audi vehicle or two, you can schedule a test drive and our team will be ready and waiting to guide you through the next steps in the process.
Audi Financing Available at Audi Devon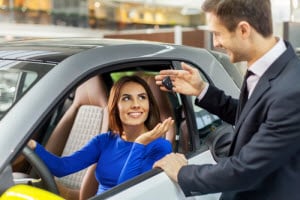 We offer a  financing team that can work with you to get a financing agreement that fits with your wants, needs, and budget. Whether you're interested in a leasing agreement or you want to trade-in your old vehicle and finance your next purchase, we will be happy to work with you.
Getting financing with Audi Devon is also very easy. Our safe and secure online financing application will help us get the information we need to start the search for the best financing terms available. Once we have that, we'll get in touch with you to find out exactly what you're looking for.
Then, we'll get in touch with local lenders to see what kind of interest rate you qualify for. After, it's up to you to decide what financing situation fits best with your short- and long-term financing goals.
Shop Audi Vehicles Near Broomall
Start shopping for your next Audi vehicle in the huge online inventory at Audi Devon. When you find the vehicle of your dreams, schedule a test drive at your local Audi dealer near Broomall, Pennsylvania. The team at Audi Devon will be ready and waiting for your arrival and we'll be happy to answer any questions you have along the way.
Ready to get behind the wheel of your next Audi vehicle? Check out our inventory now!