Your local Audi dealership is the best place to go to purchase an Audi vehicle, get Audi vehicle financing, and to schedule Audi vehicle service. Audi Devon is centrally located just a few minutes from East Norriton Township and has all of these automotive services and more.
Keep reading to learn about your local Audi Dealer near East Norriton, PA, now.
New Audi East Norriton, PA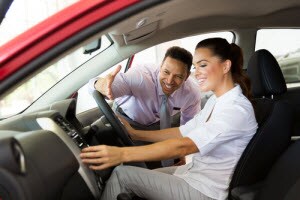 The best way to shop for an Audi vehicle is to check out your local Audi dealership near East Norriton, Pennsylvania. The team at Audi Devon will work with you to find you the perfect vehicle for your lifestyle and budget. We have a huge selection of new, used, and certified pre-owned Audi vehicles for you to choose from.
Available in our online inventory, you'll find that Audi Devon has a wide range of Audi vehicles in stock. With a variety of body styles, price points, and vehicle conditions, you'll be able to find the perfect vehicle in just a few minutes.
Start shopping for your next Audi vehicle near East Norriton now, then schedule a test drive at Audi Devon.
Automotive Financing East Norriton, PA
If you haven't already secured financing for your next vehicle purchase, the team at Audi Devon will be happy to work with you to find the best financing terms available. First, we'll look over the information you provide in our secure and confidential finance application.
Then, we'll contact you to find out exactly what you're looking for. After, we'll search for financing deals, special manufacturer financing offers, and leasing deals that might fit the bill. We want to make sure that you end up with a financing agreement that you're happy with, so we'll explain everything to you through every step.
Fill out our online financing application to get started now.
Auto Repair East Norriton, PA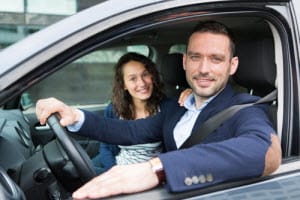 The best way to ensure that your Audi vehicle maintains its value is to stay up to date on the vehicle's regular maintenance and service. The experienced and knowledgeable service team at Audi Devon can work with you to ensure that your vehicle gets everything it needs.
From regular oil changes to major service and repair intervals, we'll be with you through it all. At Audi Devon, we do our best to make it easy for you to get automotive maintenance on your schedule. With an easy-to-use online tool, you can schedule a service appointment at your convenience.
Make an appointment to keep your vehicle running smooth now.
Shop Audi Dealership near East Norriton, PA, Now!
Audi Devon is a full-service automotive dealership with all of the services you need to start your journey to Audi ownership. Whether this is your first time buying a vehicle, or you're an experienced veteran, we'll be happy to work with you throughout the car-buying process.
Start shopping for your next Audi vehicle in our online inventory now. When you're ready to experience a new Audi vehicle in person, schedule a test drive with the team at Audi Devon.