Inhabited as far back as 1650, Upper Darby is a city in Pennsylvania that offers almost limitless excitement and charm. A short three-miles from the heart of Philadelphia, living or visiting Upper Darby means having access to the big city while being able to take advantage of the laid-back nature of small-town life. Whether you're looking for modern entertainment or feel like immersing yourself in history, Upper Darby offers a little bit of everything.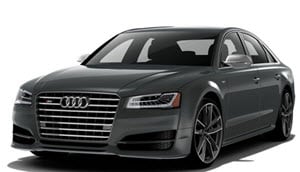 If you're thinking about stopping through Upper Darby, then you probably need a car to help you get around with ease and in style. Discover how you can find a great Audi dealer near Upper Darby, PA, by visiting Audi Devon, and learn more about our dedicated dealership services.
What to Look for in an Audi Dealer near Upper Darby, PA
There are several characteristics you should look for in a dependable dealership, but the one that matters more than anything else is a commitment to service-this is precisely what you'll find by working with Audi Devon. Ask any of our former customers in Upper Darby, Wayne, or Malvern and they'll tell you that no other dealership is as dedicated to its customers as Audi Devon.
The top way that Audi Devon demonstrates our commitment to our customer is by offering the most enticing inventory of new and pre-owned vehicles that you'll find anywhere. Browsing our expansive lot means being able to find the vehicle that is right for you with all of the top-quality car features that you've been dreaming about. No other dealership you could work with is as focused on your needs as Audi Devon, which is why you should visit us today.
A Dealership is Only as Good as its People
Buying a new car is one of the most important decisions that you'll ever make, which is why it's so important to have a dealership staff that is concentrated on making your decision as easy as possible. At Audi Devon, you'll work with one of the most passionate and reliable dealership staffs around, giving you the one-of-a-kind dealership environment that you need and deserve.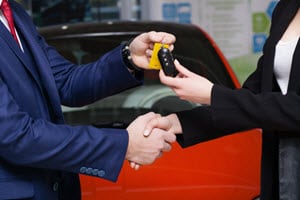 While browsing our inventory, the Audi Devon sales staff can tell you the best features of all of our vehicles and help you make a well-informed decision. From there, you can have an easy discussion with our financing department about your loan options and the best way to secure funding for your new car. Eventually, when you need a regular maintenance check or a specific repair, you can bring your car back to Audio Devon for help from our service and parts department.
Visit Audi Devon for Your Next Car
Audi Devon is the Audi dealer near Upper Darby, PA, that is here to make buying your next car as rewarding and hassle-free as possible. No matter if you live in Upper Darby, Malvern, or Wayne, we are here to serve you in whatever way need. Stop by today and find your next amazing Audi vehicle. Contact us today for more information!