Customize Your Deal Online
with Audi Devon Direct!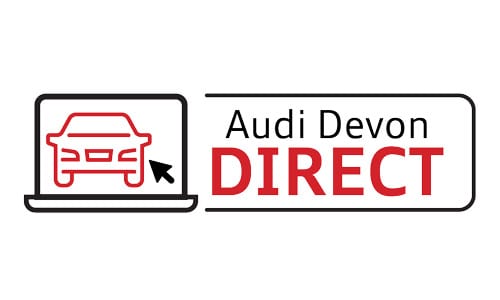 Buy Your Audi in 4 Steps
We've rolled out a new digital-retailing platform called Audi Devon Direct. Start the process by choosing a model. We have all the popular SUVs and sedans in stock like the Audi A4, Audi Q3, Audi Q5, and Audi Q7. From there, you can customize your payments, value your trade if you have one, apply for financing, then schedule a test drive—all from the comfort of your home. First, you'll customize your monthly payment for your auto loan or Audi lease then choose a down payment and personalize the details until you're satisfied with the amount that you'll spend. Then, if you have a trade, we have a convenient tool that appraises the value of your vehicle. We'll need some details about your trade-in to calculate its monetary value but the process is short and sweet. Once you know its worth, you can see how it'll decrease the cost of your Audi. Financing a new sedan or SUV can be time-consuming and frustrating, but not when you do it online through Audi Devon Direct. Simply fill out the financing request form, it only takes a few minutes. You need to slide behind the wheel and fire up the engine before knowing that you've found the right Audi. You can let us know when your schedule allows for a dealership visit. Send in your test drive request, and we'll make sure your vehicle is ready for you.