Malvern is a hidden gem on the outskirts of Philadelphia, PA. Settled by Welsh immigrants in the 17th century, Malvern is a charming borough that over 3,000 people call home. Like much of the surrounding area, Malvern is home to many historical attractions that celebrate its long history.
Some notable attractions include the Paoli Battlefield Historical Park, the American Helicopter Museum, the Waynesborough Historic Mansion and Museum and Duffy's Cut. Visitors and residents also enjoy cultural attractions, such as the Wharton Esherick Studio, a dwelling filled with sculptures and furniture, and Jenkins Arboretum, which houses native plants and flowers. You will also find several boutique shops and many scenic trails and parks.
The best way to experience all the history and culture of Malvern is behind the wheel of a new Audi vehicle packed with technology and entertainment features. Learn more about how to get a great Audi lease near Malvern, PA, by visiting Audi Devon.
Lease Deals near Malvern PA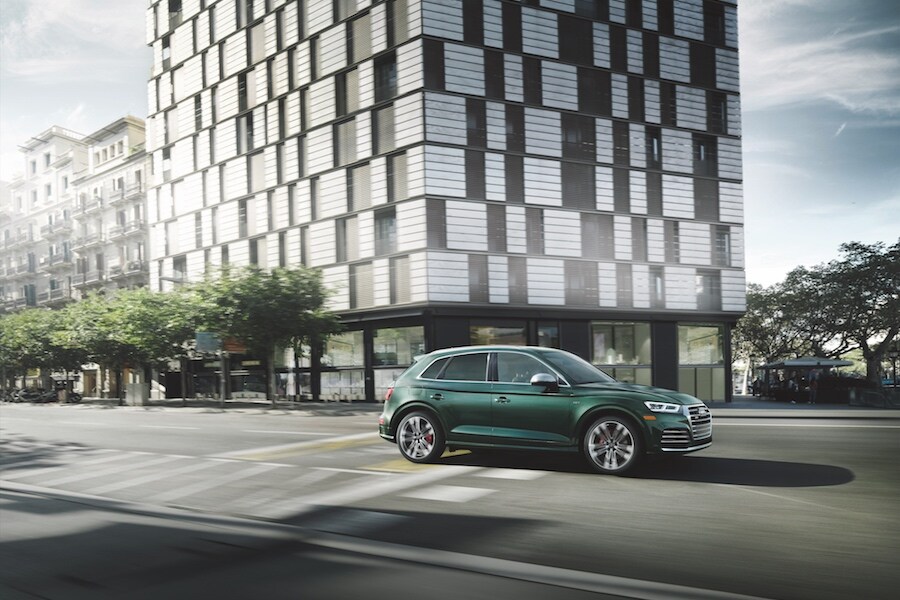 Leasing an Audi has many advantages over buying new. You'll not only benefit from a short-term commitment and the opportunity to enjoy all the newest features and amenities, but you'll also find that you can get a lot more car than you initially thought. With our broad inventory of new Audi vehicles, you're sure to find the exact match for your needs, whether you're looking for all the cutting-edge technology or powerful performance.
You will have a lot to consider when leasing a car, but with our experienced team, you can rest assured that you have the support and knowledge you need to find your ideal vehicle. We're committed to getting you behind the wheel of your perfect Audi model, no matter what's most important to you.
Choosing an Audi Dealership
Finding your new Audi vehicle is just the start, and our sales team is here to help you with that. Once you've narrowed down your selection, our finance specialists will help you learn more about your lease and get you the terms that work best for you. We want you to be excited about your new Audi model, which is why we'll guide you through the process to ensure you're completely comfortable.
The last thing we want is for you to leave our dealership feeling dissatisfied with your choice. From your initial search of our inventory to finalizing your lease deal, we're here to offer our guidance, support and advice, so you can address any questions or concerns along the way.  A lot goes in to making such a big decision, which is why you want a dealership that's dedicated to your happiness and satisfaction.
Visit Our Malvern Audi Dealer Today
Whether you want to explore all the historical sites, browse the unique finds at the boutique shops or cruise the scenic roads, there's no better way to experience this picturesque area than behind the wheel of your new Audi. Find your new Audi lease near Malvern, PA, by visiting Audi Devon, and learn more about the dedication and service that makes us the area's top dealership.