When you buy a car, you want to keep it on the road for as long as possible. It's the best economical and ecological thing you can do. In order to maximize your vehicle's lifespan, you need to get it regularly serviced. You may not think service is necessary unless there's something wrong, but preventative maintenance can go a long way to counteract the development of serious problems.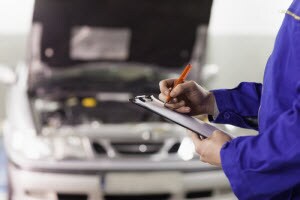 Not only does preventative maintenance reduce the chances of your vehicle developing serious problems, but records of regular maintenance will increase its trade-in value when you're ready to switch it up. Your warranty could even depend on regular maintenance to remain valid. Make sure you're prepared with a handy maintenance schedule. At Audi Devon, we've compiled these Audi maintenance schedules for the most popular vehicles in our inventory for you to check out.
2018 Audi SQ5 Maintenance
Why an Audi Maintenance Schedule?
Vehicles break down like everything else. Audis are built to last, but regular maintenance is still required to get the most out of your investment. Mechanics don't just work to perform major repairs. The technicians at Audi Devon are more than happy to help you out with the small stuff, too.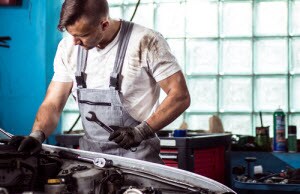 Consider an oil change, for example. This quick maintenance job could make all the difference in your car's lifespan. If you neglect getting an oil change, your oil can decay and start corroding away your engine. With fresh oil, you never have to worry about that. Keep in mind, though, that not everything degrades as fast as your oil. While your oil and oil filter need to be changed every service, components like brake pads and timing belts will last much longer. This is why you need to know when to get each part serviced.
Where to Get Service
At Audi Devon's service department, we make keeping a maintenance schedule easy. Our technicians know Audis inside and out, and can recommend service schedules if you can't find one for yourself. They'll work tirelessly to make sure every aspect of your vehicle, no matter how big or small, is working in top condition for as long as possible.
If you're looking for the best service in the Devon, West Chester, and Wynnewood areas, look no further than Audi Devon. With our service team and a proper maintenance schedule, your car will stay in top shape and hold a trade-in value that will greatly benefit you down the road. Visit us or call us to schedule your maintenance appointment today!