Your 2018 Audi Q5 is an incredible SUV with some of the best features any car manufacturer can offer. It creates a dominating presence on the road that other drivers are sure to take notice of. However, you need to make sure you keep this up. Keeping your Q5 in top condition does require some effort, but it doesn't have to be difficult.
With the 2018 Audi Q5 maintenance schedule, you'll know exactly what's required to keep your Q5 in working order. With records of regular service, your Q5's trade-in value is much higher and you can help prevent serious mechanical complications that arise from neglected small issues. Check out Audi Devon's 2018 Audi Q5 maintenance schedule and learn how to keep your Q5 is the best condition possible.
Repeated Service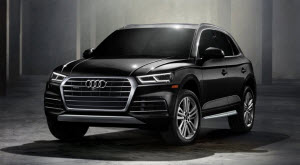 While twice a year can seem tedious, the basic repeated service is absolutely necessary. About every 6 months or 5,000 miles, you need to get your oil and oil filter changed. Bad oil goes a long way to harm your engine, which could lead to some seriously expensive repairs. These repairs are easily more expensive than years of regular oil changes, so make sure you stay on top of it.
It's easy to keep track when consulting the 2018 Audi Q5 maintenance schedule. Keeping your car frequently serviced should be a minor concern of yours. Feel confident that you're doing everything you can by sticking to our maintenance schedule and spend most of your time enjoying your Q5 with your family. Just remember that your oil and oil filter need to be changed with every service you get.
15,000 Miles
Around this time, you might need to get your engine air filter and cabin air filter replaced. Also make sure you throw a tire rotation in there. Keep that up once every year or so. Your brake pads might have worn down by this point, but don't be surprised if they haven't.
35,000 Miles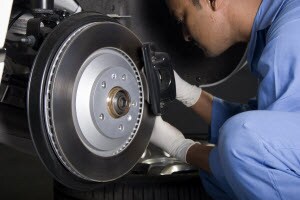 If you haven't gotten your brake pads replaced yet, definitely do it now. Also make sure your mechanic performs an inspection of the brakes, belts and hoses. While your belts and hoses are probably still fine at this point, it's always beneficial to catch potential issues early. You should also keep in mind how much your tires are wearing. It's not uncommon to have them replaced here.
50,000 Miles
It's important to note at this point that your warranty might be expiring soon. If that's the case, have your technician check everything. If there's an issue with your brakes, belts or hoses, or if you have any fluid leaks, it's best to catch it now.
75,000 Miles
At this point, it's a good idea to get your fluids flushed and replaced if you haven't already. No matter how well your Q5's internal systems hold fluids in place, they don't have to leak to decay. You should also be prepared to replace your drive belt and shock absorber/strut.
Servicing your 2018 Audi Q5 at Audi Devon
If you're looking for the best service center in Devon, West Chester and Conshohocken, Audi Devon has got you covered. Our highly trained professionals know everything about the 2018 Audi Q5 and can handle any service on your maintenance schedule as well as more serious issues that may come up. Don't forget our 2018 Audi Q5 maintenance schedule when keeping your SUV in top condition. Visit us or call (888) 482-0395 to schedule your service appointment today!