If you want to drive a luxury vehicle that will perform well in almost every situation, then you should get behind the wheel of the 2020 Audi Q5, one of the market's best luxury SUVs. Our team at Audi Devon knows this SUV will make your next drives through Devon, Malvern, and Phoenixville an exhilarating experience.
The best way to decide if the Q5 is the right vehicle for you is to learn about its specifications, which will tell you more about its performance and measurements. Keep reading to discover the Audi Q5 specs and what they mean for your everyday drive. That way, you can decide if it's the right SUV for you!
Engine Performance and Fuel Usage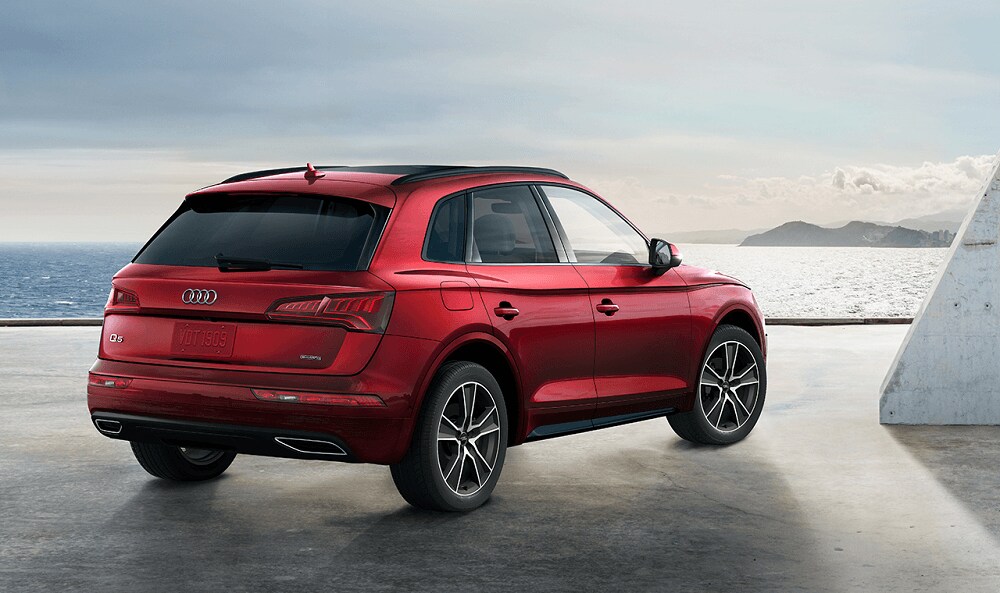 The main reason to examine an SUV's specs is to find out if it offers the level of performance you require. Fortunately, when you want power and efficiency, you're going to love the 2020 Audi Q5.
The standard 2.0L 4-cylinder engine can output 248 horsepower and 273 lb-ft of torque. Plus, it can go from 0 to 60 MPH in an astounding 5.9 seconds. Plus, with this SUV, you'll have a gas tank that can hold 18.5 gallons!
It also comes standard with the quattro® all-wheel drive system. So, whether you're taking on a tight curve or a snow-covered road, you'll have increased handling and extra traction!
Audi Q5 Interior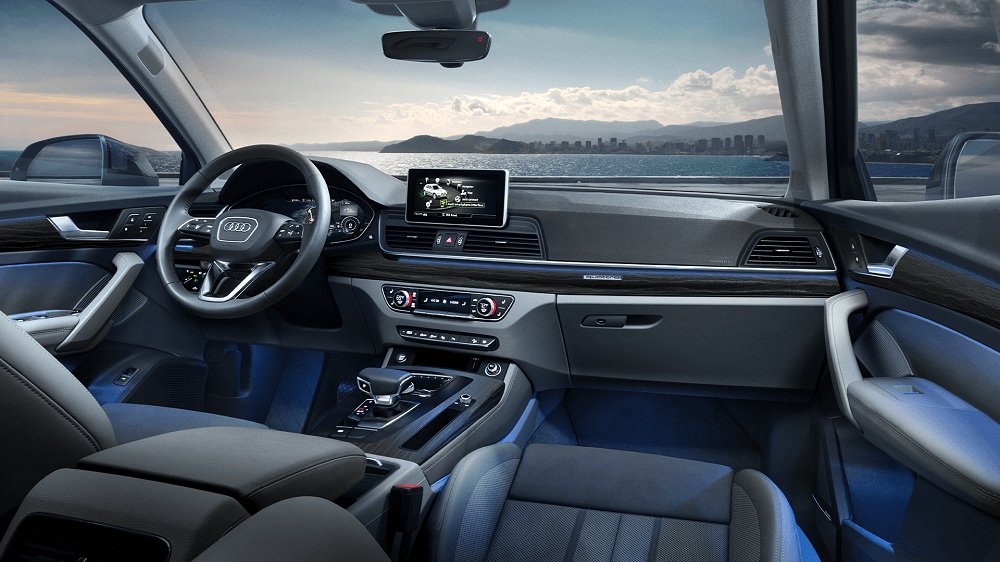 When you're investing in an SUV, you deserve a model that provides ample seating for your friends and family while allowing you to easily store your cargo. This means that interior measurements are some of the most important 2020 Audi Q5 specs to examine.
Inside the Q5, you'll find seating for up to five passengers. There's 41 inches of legroom in the front and 37.8 inches in the rear.
It also provides a useful amount of cargo space for your next road trip or camping adventure. When the rear seats are in the upright position, you'll have 25.1 cubic feet of cargo space. Fold the seats down and you'll more than double your cargo room to 53.1 cubic feet.
Exterior Measurements

The final specifications to examine are the exterior measurements. These specs can help you get an idea of the size of the 2020 Audi Q5, so you can decide just how it'll fit into your next adventure.
The Q5 is 65.3 inches tall and provides 8.2 inches of ground clearance. This SUV is 183.6 inches in length and 84.3 inches wide, including the mirrors. Lastly, it has a wheelbase of 111 inches.
Test Out the 2020 Audi Q5 Specs Today
Now that you know more about the specs of the 2020 Audi Q5, you know just how well it will perform during your next drive around Devon, Malvern, and Phoenixville.
If you're interested in driving a new Audi Q5, visit us here at Audi Devon. We would love to tell you more about this SUV and schedule a test drive.
We look forward to working with you!