When you have a family, getting your hands on an impressive vehicle is imperative. You don't want to compromise on style or power just because you need some extra seating for your kids. With the Audi Q5 and the Volvo XC60, you won't have to sacrifice either.
Spacious cabins are paired with strong motors in these compact SUVs to create the ultimate vehicles complete with luxurious touches. However, when it comes to overall superiority, one of these cars pulls ahead of the other.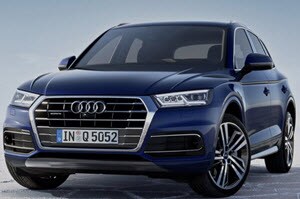 To see which vehicle wins this race, check out this Audi Q5 vs. Volvo XC60 vehicle comparison provided by Audi Devon. Before long, drivers of Devon, Malvern, and Conshohocken will know which of these SUVs they're rooting for.
Audi Q5 vs Volvo XC60: Technology At Every Turn
The Audi Q5 doesn't skimp on state-of-the-art features. The popular and high-performing MMI® infotainment system presents an available 8.3-inch touchscreen display with the responsiveness needed to quickly adjust any control. Plus, the 12.3-inch virtual cockpit contains all the gauges you need for information about your vehicle, plus a navigation screen that makes getting to your destination easy.
The exclusive MMI® all-in-touch with handwriting-recognition technology is optional in the Audi Q5 and allows you to write a command rather than using your voice or pressing a button. With Audi smartphone interface, you can access Apple CarPlay™ and Android Auto™ as well as some third-party apps.
While the Volvo XC60 also contains a touchscreen display, the vertical styling can make it slightly more difficult to navigate. On top of that, the similar 12.3-inch digital driver display doesn't have the Google Earth™ or Google Street View™ screen options that are offered in the Audi Q5.
Audi Q5 vs.Volvo XC60: Lively Performance
Under the sleek hood of the Audi Q5 lies a 2.0 TFSI® motor that's supported by the incredible quattro® all-wheel drive. Producing 252 horsepower and 273 lb-ft of torque, this SUV pushes past other vehicles with ease. The seven-speed S-tronic® automatic transmission also creates a smooth ride and effortlessly switches gears.
In addition, Audi drive select allows you to adjust the driving mode to suit your needs. With options like Comfort, Auto, Dynamic, and much more, this car will cater to you every time you drive.
The Volvo XC60 also has a 2.0L engine, but it only provides 250 horsepower and 258 lb-ft of torque. Without the aggressive boost found in the Audi Q5, drivers of the Volvo XC60 may be left wanting a little more force.
Audi Q5 vs Volvo XC60: Safety for All Situations
The innovative Audi pre sense® basic comes standard in the 2018 Audi Q5. This intuitive system senses when a collision is unavoidable and will respond accordingly. By closing the side windows and panoramic sunroof, tightening the seatbelts, and preparing the braking system, the Audi Q5 can help lessen the severity of an impact.
The Audi Q5 also aims to prevent accidents from happening in the first place. With the standard Audi pre sense® city, sensors will monitor your surroundings for other vehicles and pedestrians. If a danger is detected, you'll be alerted and emergency braking can be automatically deployed at up to 25 MPH.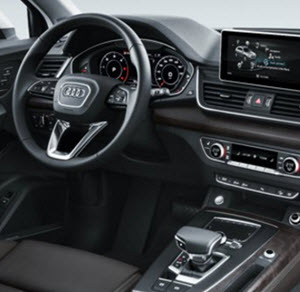 The 2018 Volvo XC60 also comes with a few standard driver assistance features. However, this vehicle doesn't offer amenities similar to Audi's Vehicle exit assist, which flashes LED lights when another car or object is approaching your car door while it's opened. This can make it more difficult to know when it's safe to exit your vehicle.
Audi Q5 vs. Volvo XC60 Comparison: Verdict
While both these vehicles are viable options for anyone in the market for a dominant SUV, the Audi Q5 wins once again. By presenting a long list of standard gadgets and agile handling, this car is a great fit for any driver of Devon, Malvern, and Conshohocken.
So, when you're ready to hop behind the wheel of a compelling automobile, head over to Audi Devon and schedule a test drive of the Audi Q5 today!
Learn more about the Audi Q5 by reading our vehicle review here.