A luxury crossover SUV is a great choice when you want to drive around West Chester, Wynnewood and Devon in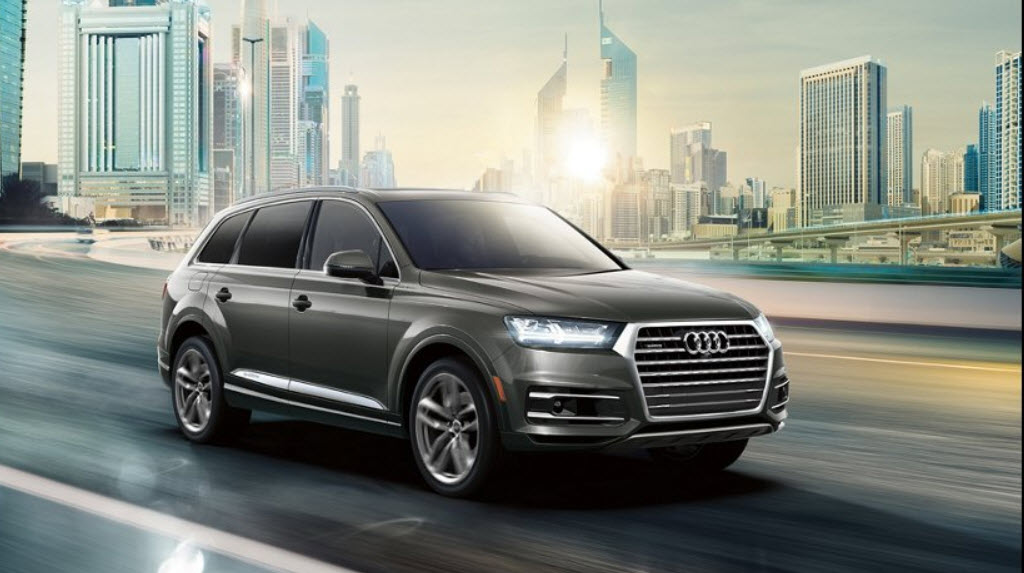 complete comfort. Inside of a luxury SUV, you'll find a wide range of great features dedicated to giving you a memorable driving experience, and this is especially true when you're driving a top model like the 2018 Audi Q7.
Possibly the most popular luxury crossover SUV on the market today, the Q7 features one of the best interiors in any vehicle, allowing you to relax every time you get behind the wheel. Here are a few of the best features in the Audi Q7 interior that you should consider when you're in the market for a new luxury SUV.
Keeping You Comfortable
More than anything else, you want the cabin of your luxury SUV to be filled with comfort features, and this is precisely what you'll find in the Audi Q7 interior. As you would expect from a luxury vehicle, the Q7 is loaded with comfort features that make it impossible to resist riding in this excellent vehicle.
For instance, the Q7 provides spacious seating for up to seven passengers, making this the ideal luxury SUV for a long road trip. The front seats in the Q7 provide twelve-way power adjustment and the driver's seat is also equipped with lumbar support to keep your back from getting stiff while driving your vehicle.
Audi Q7 Cargo Space
If you're like many people choosing a new SUV, you want a model that provides versatile cargo space. With the Q7, you'll be getting the storage space that you need to haul your luggage and equipment.
With all three rows in their normal position, you'll have access to 14.8 cubic feet of storage space, and with the third row folded, that number balloons to 37.5 cubic feet. If you want the most storage space possible, you can fold both the second and third row flat to open up a massive 71.6 cubic feet of cargo room.
Technology and Utility Features
Other than comfort and storage space, your next SUV needs to include technology features that are both useful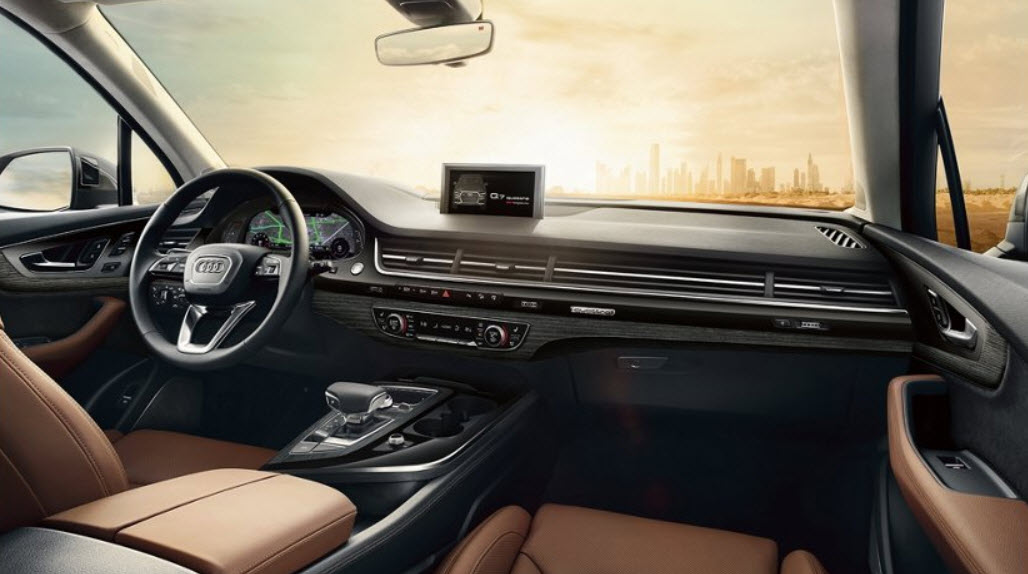 and entertaining. If you value high-end technology, you're going to love the interior of the Q7.
For instance, a Bose 3D sound system with 19 speakers feels like you're sitting in a concert hall instead of behind the wheel of your SUV. There is also an exclusive MMI infotainment system with advanced gestures and voice control, as well as a useful navigation system. Drivers that value information about their vehicle will appreciate the heads-up display that includes assistance systems information.
Ride in the Audi Q7 Interior
Luxury consumers that are looking for the most comfortable SUV interior possible need to take a closer look at the excellent Audi Q7. See the enticing Audi Q7 interior for yourself by scheduling a test drive today at Audi Devon.
Audi Devon is your top option for a dealership that serves car buyers from areas like Devon, West Chester and Wynnewood. We feature exciting new and pre-owned Audi vehicles and our sales members would be happy to discuss your automotive needs so that they can better help you find your perfect match.