Both the Audi Q7 and the Volvo XC90 deliver on the factors most important to SUV buyers, such as comfort, space, style, and technology. Despite the similarities, there are some significant distinctions to consider before you buy.
Drivers around Devon, Malvern, and Phoenixville, PA, can view the differences between these smart luxury SUVs side by side with our Q7 vs. XC90 comparison found below. Then get in touch with us to schedule a test drive!
Performance & Capability: Volvo XC90 vs Audi Q7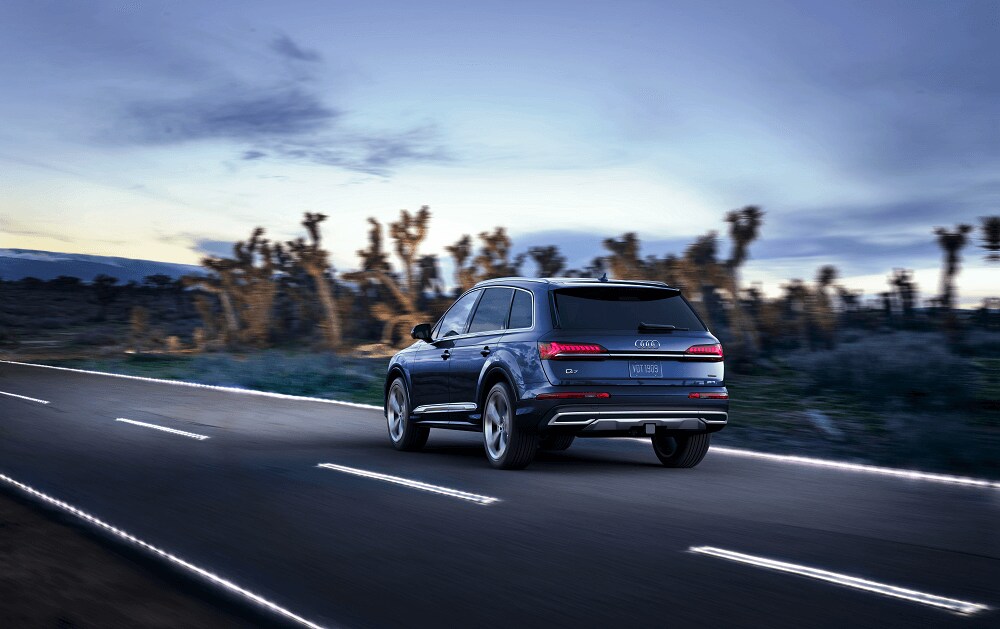 Both the Audi Q7 and the Volvo XC90 offer capable all-wheel drive systems, which prepare you to tackle most any weather conditions with confidence. However, the Q7 comes standard with its impressive quattro® all-wheel drive system.
So, if reliable performance winter to spring matters to you, the Q7 may be a better fit thanks to all-wheel drive across the board.
Engine Options
The Q7 and the XC90 share a powerful range of engines with lively acceleration. In the Q7 you will find a standard 2.0L 4-cylinder that delivers 248 horsepower and 273 lb-ft of torque. An optional 3.0L V6 engine produces an even mightier 335 horsepower and 369 lb-ft of torque.
In comparison, the XC90 also has a 2.0L 4-cylinder, producing 250 horsepower and 258 lb-ft of torque. The upgrade for the XC90 is a turbocharged 4-cylinder that produces just 316 horsepower and 295 lb-ft of torque. Drivers will find zippier acceleration in the Q7.
Towing Capacity: Audi Q7 vs Volvo XC90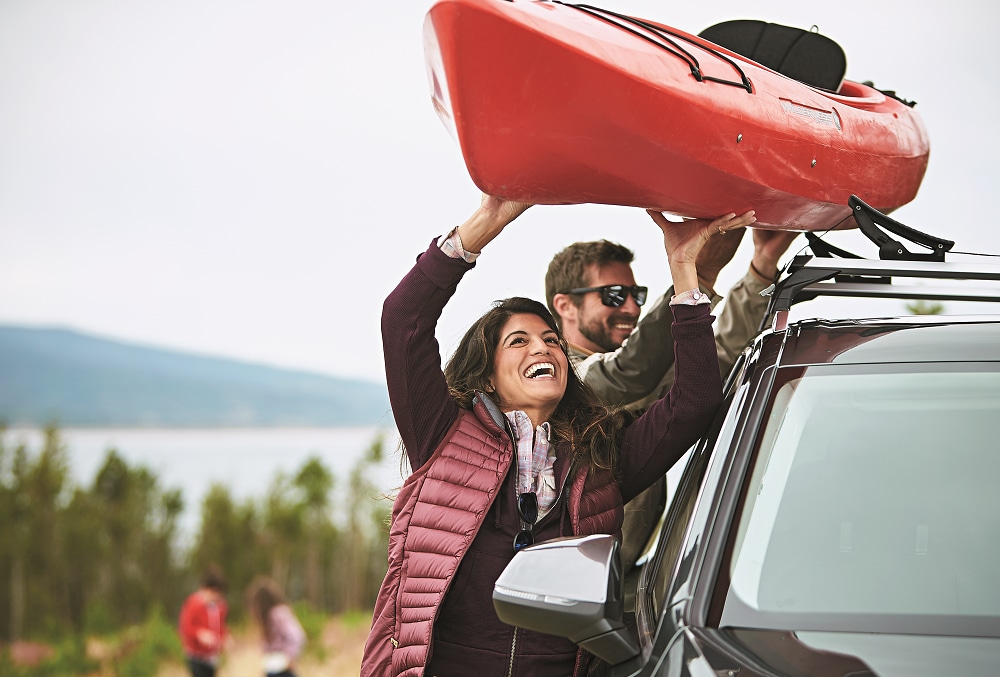 With seating for up to seven, the Q7 and the XC90 satisfy the needs of drivers looking for family space or carpooling. However, when it comes to hauling your favorite oversized toys behind you, the Q7 provides a significantly greater maximum towing capacity.
The Q7 standard trim offers a 4,400-pound towing capacity and the Volvo XC90 provides 4,000 pounds of towing capability. The upgraded version of the XC90 delivers a maximum of 5,000 pounds, while the Audi Q7 offers an available package with 7,700 pounds of towing capacity.
What Can I Expect to Haul?
To give you an idea of the difference between the two, with 7,700 pounds of towing capacity you can expect to haul things like a water ski boat or lightweight towable camper trailer to elevate every vacation and weekend getaway.
With the XC90 you'll max out at things like a small hard-side RV or a small recreational boat. Those who want to tow will find the Q7 more than accommodating, while the XC90 will likely feel limited.
Technology & Convenience: Volvo XC90 vs Audi Q7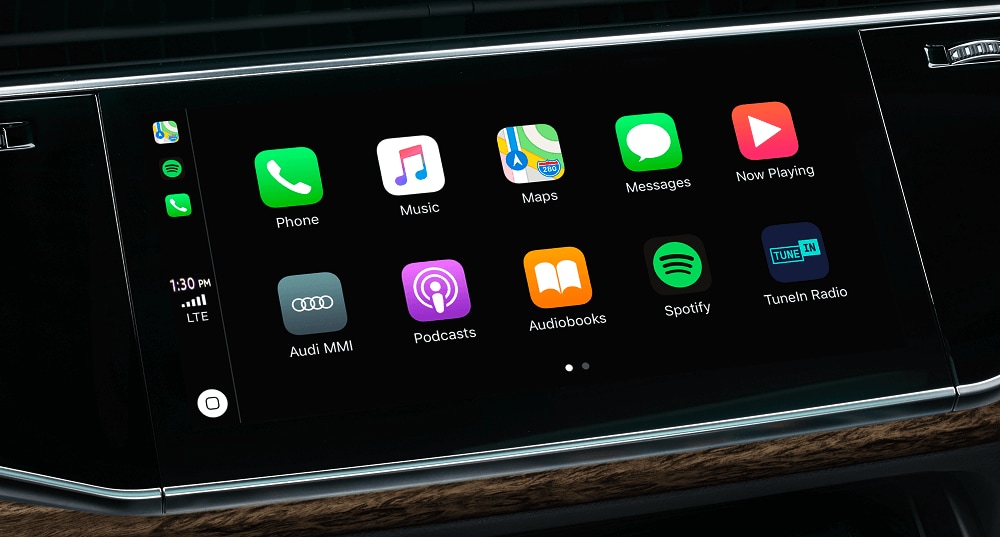 As luxury SUVs, the Q7 and the XC90 both have impressive, convenient technology features to make the driving experience safer and more enjoyable. Satellite navigation, Bluetooth® connectivity, and infotainment systems are offered by both for on-the-go convenience all around.
Intuitive Infotainment
The Q7 also uses a more advanced infotainment system called the MMI® all-in-touch. This interface is touted for its exceptional functionality and ergonomics, such as a rotary controller for precise inputs and high-tech voice commands capable of recognizing natural language.
It also has a handwriting-recognition pad on the console to navigate the infotainment menu quickly. Unfortunately, the XC90 does not offer a rotary controller or handwriting-recognition pad.
Take the Wheel of Your Next Luxury SUV Today
Ultimately, as this Audi Q7 vs. Volvo XC90 comparison shows, the Q7 outmaneuvers the XC90 in performance, towing, and technology. Drivers around Devon, Phoenixville, and Malvern, Pennsylvania, can find out more about the Q7 by visiting Audi Devon. Either call, book an appointment online, or stop by our dealership today to test drive the Audi Q7!