West Chester is one of the most exciting, friendly communities in the entire state of Pennsylvania, providing many options for fun that the whole family can enjoy.
For example, West Chester is home to a variety of interesting historic sites, including the Brandywine Battlefield, the Christian C. Sanderson Museum and the William Brinton 1704 House. Visitors to this area who are interested in doing a little shopping or having a delicious meal at a restaurant should be sure to take a stroll through vibrant downtown West Chester.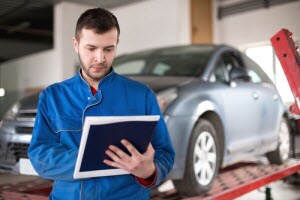 The best way to see the sites in West Chester is behind the wheel of your dependable Audi vehicle. However, even the most reliable vehicle will eventually need repairs, which means you need to find the easiest solution possible for repairing your Audi. Find out why your best option when you need Audi repair in West Chester, PA is visiting the service and parts department at Audi Devon.  
High-Quality Service
We are proud to provide our customers in nearby West Chester with a wide variety of dealership services, including repairs and maintenance. When you visit our dealership, our team will do everything in our power to make your visit as simple as possible. Regardless of if you need to repair your current vehicle or want to buy a new model, we are your best choice.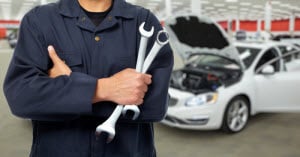 Our lot includes a huge selection of new and pre-owned vehicles. In addition to allowing new car consumers to quickly find the right car for them, it also means that our service and parts department knows how to repair virtually every Audi vehicle on the road today. Whatever make or model of Audi you own, our service team can repair it quickly and effectively.
An Enthusiastic Staff
We are proud of the fact that we offer one of the best dealership staffs in the business. Every member of the Audi West Chester family is ready to provide you enthusiastic, compassionate service, making for a stress-free experience.
As mentioned, our service and parts department can provide you the repairs and regular maintenance that you need to keep your Audi on the road for thousands of miles to come. If you need to find a new car, our sales staff can tell you about our best vehicles and their most exciting features. After you've decided which Audi is right for you, our finance department can help you apply for a loan, so that you can purchase your new or pre-owned vehicle.
Visiting us means having a dealership team that is focused on serving you and meeting your needs.
Find Audi Repair West Chester, PA
If you're ready to schedule Audi repair in West Chester, PA, then you can do so online today!