Routine maintenance is vital to keeping your car running at peak performance. Too many people forego regular trips to the shop for oil changes and tune-ups, but ignoring your maintenance schedule won't only shorten the life of your car, but it can result in real damage, as well as potentially voiding your warranty.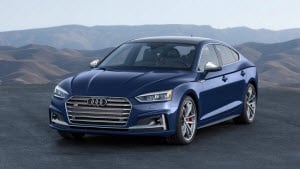 Still, when should you take your car into a local Wynnewood, Devon, or West Chester service center, and what can you expect at various levels of service? Discover complete information regarding the 2018 Audi S5 maintenance schedule, and learn where you can go to keep your 2018 Audi S5 running like a new car.
Minor Maintenance
Beginning with your first service at 10,000 miles, your car will need a minor maintenance appointment every 20,000 miles. During this appointment, you'll get just a few services, including:
Check the brake system for damage and leaks, check the brake pads for wear and replace, if needed.
Check all fluid levels: coolant, brake fluid, power steering fluid, etc., and top-up, if needed.
Change the oil and replace the oil filter to keep engine running smoothly.
Check engine compartment for leaks.
Reset the service indicator display.
Check tires for damage and wear, and rotate and inflate, if needed.
Reset the tire pressure monitor.
Standard Maintenance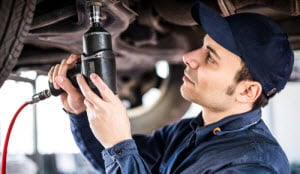 In between your minor maintenance appointments, you'll need thorough standard maintenance done on your Audi S5. These services will begin at 20,000 miles. and should then be scheduled for every additional 20,000 miles. You'll get the same services during your minor maintenance appointment, plus many more, including:
Lubricate the door hinges for easy opening and closing.
Check the body for damage and corrosion, so dents and scratches can be repaired, if needed.
Check engine and transmission for leaks and make any necessary repairs.
Check the function of all interior cabin lighting and exterior lighting, and replace any bulbs that have burned out.
Check the instrument cluster indicator and warning lights for proper function, so they'll be able to let you know when you need service.
Road test for engine performance, transmission performance, wheels, braking, driveshaft, and more.
Check the condition of the spare tire and inflate, if needed.
Check inflation of tires and check for tread wear, recording tread depth.
Schedule Your Maintenance Appointment Today
These services are not only useful in keeping your car running like new for years to come, but they can also be extremely effective in preventing further damage that could need expensive repairs. These services are preventative in nature, and will save you time, money, and stress in the long run.
Our team of highly trained Audi-certified technicians at Audi Devon is here to assist you with whatever your car may need. If your car is past due for a maintenance appointment, give us a call, or head to our scheduling tool on our website. We'll reserve a date and time to take a look at all of your Audi S5's most vital parts and systems and get it in excellent condition, so you can get back on the streets of Wynnewood, Devon, and West Chester.