When you're in the market for a new Audi, deciding which model you'd love to drive home in is only the beginning.

Here at Audi Devon, we know that finding the right trim level is important, too! To help drivers in Devon and Malvern through the car buying journey, we've put together several trim level comparisons. They are all available to you on this page. Once you find the model you like, click on it and decide which trim configuration would make you the happiest.
What You'll Find in Our Audi Trim Level Comparisons
Each Audi model comes with any number of unique trim levels. They come with different standard and available features. For drivers who are looking for a specific set of features and technologies in their new vehicle, our Audi trim level comparisons will help you get an idea of what you should expect from each trim level.
Some of the topics we'll cover include:
Various seating and storage options
Upgrades in engine power and performance
Available safety features and infotainment technology
We'll tell you what comes with each trim configuration, so you can be sure you're choosing the best one for you.
Why It's Important to Research Trim Configurations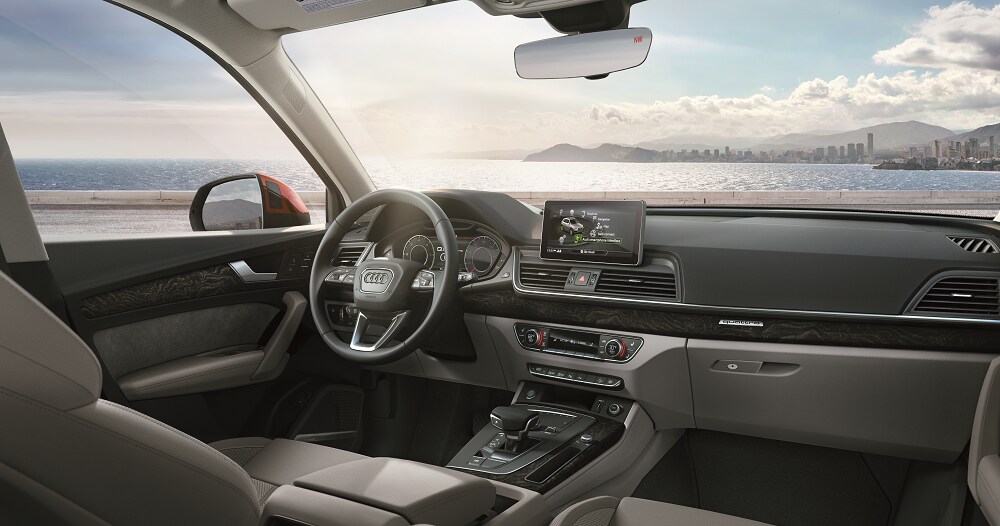 You're going to be spending a lot of time in your new Audi, so you need to make sure it has the right combination of features. You want the right engine, a comfortable interior, and technology that'll keep you safe and entertained while you're behind the wheel.
It's also exciting to find out that the trim you want has features you didn't even know you needed. If you put the time into researching the many unique Audi trim levels, you'll end up choosing a new car that you can be happy with for years to come.
Find Your Favorite Trim Today!
Deciding on the right trim level is an important part of the car-buying process. To make things easier for our customers in Devon and Malvern, our team here at Audi Devon has a number of trim level comparisons for a variety of Audi vehicles.
Click on your favorite Audi model, then find the trim level that you love!