A car needs several services to preserve its performance and outstanding condition. One of the most important pieces of maintenance you'll need to schedule is a battery repair. With routine battery repairs, your vehicle will be able to produce an outstanding performance for years to come.
So, if you're looking for a dependable dealer near Devon, West Chester, and Wynnewood to schedule your next battery repair, contact Audi Devon.
About Battery Repairs and Services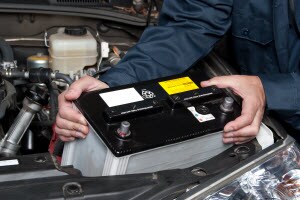 If your vehicle is experiencing battery problems, our dealership offers a variety of battery repairs and services. Some of these include:
Battery cleanings: Sometimes, a dirty battery casing can cause performance problems. With this service, we'll clean the battery to help it operate properly.
 
Battery recharge: If you're battery is running low on power, we'll recharge it. That way, your car can get the power it needs to turn the engine over and get you to where you need to go.
 
Battery replacement: If your battery is simply too old or damaged beyond repair, we'll replace it with a new one.
To see which repair is best for your car, bring it to our service center for an inspection and diagnosis.


How to Test Car Battery Voltage


Signs That Indicate Your Battery Needs a Repair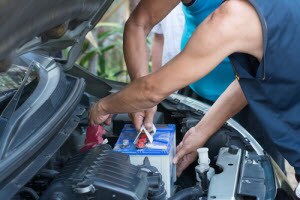 Every vehicle will need a battery repair; you just need to make sure you provide your car with the care it needs at the proper time. The best way to know when your car needs a battery repair is to keep an eye out for common warning signs.
A battery dashboard warning light or a check engine light can mean that your vehicle needs professional maintenance. A swollen battery casing, as well as low battery fluid can indicate problems with the component, too. However, the most common battery warning sign is a slow engine crank. This means that the engine takes a bit more time than usual to start when you turn the key in the ignition.
However, no matter what type of warning sign you come across, the easiest way to preserve your battery and your vehicle's performance is to schedule a battery repair. Ideally, you'll want to contact our dealership as soon as you notice these indicators to reduce the risk of performance issues.
Get Your Battery Repaired Now
The battery in your car is incredibly important to its performance and longevity. If it's malfunctioning or not operating as well as it should be, schedule a battery repair at the service center at Audi Devon near Devon, West Chester, and Wynnewood today!