Summer in Kennett Square, PA, is full of festivals, concerts, and community events for you to choose from. But we think the Kennett Square Mushroom Festival is one of the best local events you'll find this summer.
And since we want to see you there, we've come up with six reasons to attend the Kennett Square Mushroom Festival this year.
Reason 1: You Like to Support a Good Cause
The Mushroom Festival started in 1986 as a way to raise money for scholarships for local high school students. Thirty years later, the festival is still going strong and still supporting its mission, only today, the funds are also given to other local organizations in the form of grants and scholarships.
Reason 2: You're a Mushroom Enthusiast
This festival was started by a group of mushroom enthusiasts, and at each annual event, you'll find that's the glue that holds the whole thing together. From the mushroom mascot who walks around and greets everyone to the fried mushroom eating contest, they're everywhere. Other mushroom-y events include a baby photo contest and a run and fun walk.
Reason 3: You Want to Ride Some Rides
As a large, family-friendly event, the Kennett Square Mushroom Festival wouldn't be complete without some fun carnival rides. You'll find the Far Flung Bungy, Rocktown, Buzz Plane, Kite Flyer, and Bull Guys Mechanical Bull. There will also be inflatable rides, including a bounce house, slide, and obstacle course, for the kiddos to enjoy.
Reason 4: You Love Classic Cars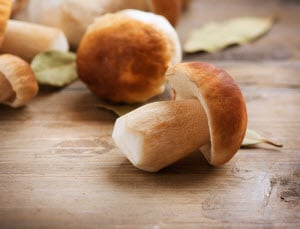 This year's festival will include a classic car show from 10 am until 4 pm on Broad Street on Saturday, September 10. New for 2016 is a featured car club, where members of the Eastern Electric Vehicle Club and the MD Volt club will show off around 60 electric-powered cars. You'll find both old cars, like the 1916 Rauch and Lang, as well as more modern vehicles.
Reason 5: You're an Amateur Mushroom Chef
If you think you have what it takes to beat other local amateur chefs in their best breakfast mushroom dishes, then you should compete in the Amateur Mushroom Cook-off. Not only is it a chance to show off your skills, but it's also a qualifying event for the World Food Championships in the Recipe category.
Reason 6: You Want to Be Part of the Community
Whether you're a mushroom lover or simply a lover of your community, the annual Mushroom Festival in Kennett Square is a great chance for you to get out and get close to your neighbors, colleagues, and friends.
Want More Information?
Whether you're still not convinced this festival is worth it or you're ready to know everything there is to know about the Kennett Square Mushroom Festival, you can get more information on the official event website. So check it out and mark your calendar for busy enjoying mushroom-a-palooza on September 10 and 11.