Philly's 2016 BBQ Fest will take place this year on Saturday, July 30 from 12 to 6 pm and we couldn't be more excited. What has basically become a Philly holiday, BBQ Fest is a way to get out in our local community and enjoy some excellent local culture.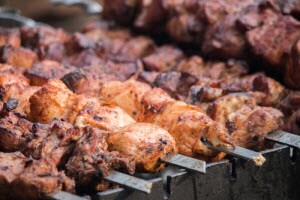 If you've never been to this spectacular event, keep reading because we'll tell you exactly what you can expect at this year's event.
BBQ Vendors, Craft Beer, and More
When it comes to Philadelphia culture, nothing really brings people together like good food and good beer. Seriously, stop in to any of the local neighborhoods and you're sure to find a local bar with a menu of yummy eats and local beers.
At Philly's BBQ Fest 2016, you'll find more than 40 barbeque vendors with sinfully delicious samples of their signature BBQ dishes. The event will also have a craft beer garden where you'll be able to sip, smell, and taste the crafty nature of Philadelphia's local brewers. In the beer garden, you'll be able to meet with representatives from your favorite breweries and wash down all of that delicious barbeque flavor.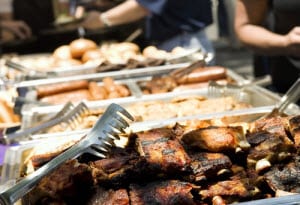 Of course, no festival in Philly would be complete without food trucks as far as the eye can see. And if you can see around all of the barbeque festival-goers, we commend you on your height.
For the rest of us, we'll be grabbing a brew, a barbeque sample, and making our way to the longest food truck lines, because that's obviously where the magic is happening. Macaroni and cheese, anyone? Where are the curds? Seriously, if you see either of these trucks, run—don't walk—to the line and wait as patiently as you must until you can order a bite of these delicacies.
Live Entertainment
While you're eating, waiting in line, drinking delicious craft brews, and rubbing elbows with Philly's finest, you'll also be able to enjoy live musical entertainment from Philbilly, Stellar Mojo, and Chicago 9. There will also be carnival games, a rib eating competition, and general vendors for you to find cool kitschy gifts.
Snag Your Tickets!
Ready to commit to a belly full of delicious barbeque eats on July 30? Grab tickets through the official event website now. You can get the Half Rack for just $50, which includes 10 barbeque samples, a commemorative apron, and a voucher for two Phillies game tickets! So you can have fun now and have fun later all at a reasonable price.
Or you can get the Full Rack for just $75 and get in on the early entry at 1 pm and avoid the lines. You'll also get 10 BBQ samples, a voucher for two Phillies games tickets, a photo opportunity with the 2008 World Series trophy, a commemorative apron, VIP rooftop access with an appearance by the 2008 World Champion Manager Charlie Manuel, and the Philly Phanatic, as well as entry to a VIP cooking demonstration.