If you've been looking for a great way to spend your spare time, consider taking some time to give back to your local community. There are so many local organizations looking for volunteers to do the incredible work they do each day, and they could use your help.
Today we're sharing our picks for top volunteer opportunities near Main Line, Pennsylvania. Check it out and consider penciling one (or a few) into your busy calendar today.
Francisvale Home for Smaller Animals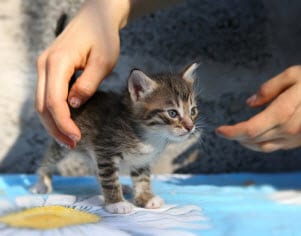 Since 1909, the loving hearts and hard-working hands at Francisvale Home for Smaller Animals have been providing loving care and temporary shelter to homeless animals in the area. And you can join in their efforts by providing help in a variety of ways. You don't even have to be an "animal person" to help these animals in need. You can volunteer by helping at fundraising events, assisting in the office with administrative work, or even by helping with the landscaping. Of course, if you do love furry friends, they're always looking for helpers to play with the cats, walk the pups, and groom everyone. Sound like a dream? Sign up to volunteer now.
Pals For Life
As a proud owner of a loving animal, you know the value of a companion animal. At Pals For Life, volunteers and staff bring those incredible animals to those who need their special kind of love but may not be able to keep or care for them on their own. You and your pet can provide friendship, love, and doggie kisses to children, the elderly, and physically and/or mentally handicapped members of the community near the Main Line. The organization has dogs, cats, rabbits, guinea pigs, and more as part of their team of support animals. Together you and your pet can change the lives of those in need. Learn more on the Volunteer page at Pals For Life.
Peter's Place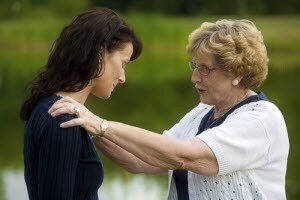 For 15 years, Peter's Place has been a safe place for grieving children and families to work through the difficult process with the support they so desperately need. The center is unique in that it provides these services specifically for families who may not otherwise be able to afford this kind of service. You can volunteer your time and your humanity by being part of this caring community and making a difference in the lives of these families. As a volunteer at Peter's Place, you'll go through 28 hours of intensive training to be a grief facilitator and be able to bond with grieving families. There are other ways to be of help as well, so be sure to sign up to volunteer to learn more.
Women's Resource Center (WRC)
As one of the few nonprofit organizations with the sole mission of supporting women and their families, Women's Resource Center is a haven for women near the Main Line looking for support. The organization provides legal services, career services, counseling, parenting support, girls' leadership, and women veterans services at their location near Main Line. You can volunteer by providing assistance in one of these departments or by volunteering at a local event, organizing an event, helping out with administrative duties, or lending an ear on the information line. Whatever time you have, you can donate to the WRC and support women in your community. Learn how you can help on their website.
Youth Mentoring Partnership
There are many children and young adults in the Main Line area who don't have the support they need to get out of touch situations and onto the pathway of a successful future. That's where Youth Mentoring Partnership (YMP) can make a huge difference in the lives of youth near the Main Line. The programs are designed to help youth set attainable goals and see them through, build up their mental toughness, and build character through sports, all while staying active and healthy. As a volunteer, you can spend time with teenagers on this incredible mission by being a mentor and working out and being part of the support system needed to help them succeed. Learn more on the Mentor page of the YMP.