There's nothing quite so fun as celebrating St. Patrick's Day in a local neighborhood Irish pub. Thankfully, some of the best pubs for St. Patrick's Day are on the Main Line in PA, which means you're in for a real treat this year. Just for you, we've put together a list of our favorite Irish pubs so you can celebrate this St. Patrick's Day in the way of your ancestors.
The Grog Grill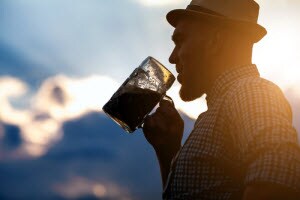 15 years ago, the doors of The Grog Grill opened on the Main Line. Since then, it's become an award-winning establishment with high quality food, a friendly and welcoming environment, and an extensive menu that makes it easy to settle in for a nice long afternoon or evening.
This Irish pub is a great place to celebrate St. Patrick's Day thanks to their incredible wine, liquor, and beer menu, as well as their delicious pub fare. Stop into The Grog Grill this St. Patrick's Day and find out why this much-loved neighborhood bar is one of the most popular on the Main Line.
The Pub of Penn Valley
This local Irish pub was voted by the Main Line Times to be the Best Neighborhood Pub. It was also called "The Cheers of the Main Line" by Zagat, which just goes to show you how beloved The Pub of Penn Valley is.
This local establishment offers up a comfortable environment that's a little more upscale than your typical bar, a friendly team of staff that is attentive and kind, and fair pricing for exceptionally generous portions. Between their seasonal menu, their craft and import beer selection, and their super comfortable atmosphere, this is an excellent choice for celebrating St. Patrick's Day on the Main Line in PA.
McCloskey's Tavern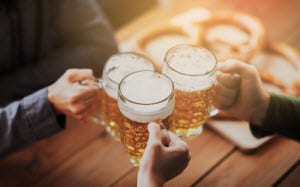 If you're looking for a truly local business to support on St. Patrick's Day this year, then you've got to step in to McCloskey's Tavern. This Irish establishment has been a neighborhood favorite since its opening in 1934. While it has changed ownership over the years, the pub's strong ties to Donegal, Ireland, has never wavered.
Now an award-winning establishment, McCloskey's Tavern offers up an extensive selection of craft beers, an incredible menu filled with Irish fare, and a friendly and welcoming Irish pub environment that makes it easy to settle in for a long and joyous day of celebrating St. Patrick's Day.
Kildare's
In the old days, the Irish pub was the local meeting house, a place of worship for sports, and a community hub for all. Today, you'll find all of that and more when you stop by the local Main Line Irish pub, Kildare's. Offering a huge assortment of beer, cider, whiskey, and perfectly crafted cocktails, this is a remarkable place to spend St. Patrick's Day.
Known for its relaxed environment, Kildare's offers a warmth that you won't get from any old bar. Between the beautiful wood posts around the bar to the worn in bar stools, you'll immediately feel at home at this local establishment.