The 11th Annual Philly Craft Beer Festival will take place this year at The Navy Yard on March 4th. This event is a local favorite for many reasons—the major reason being the opportunity to sample more than 200 beers that will be available during the event. If this sounds like something you'd be interested in, keep reading and learn all about the event in this Guide to the Philly Craft Beer Festival.
Award-Winning Festival Comes Back to Philly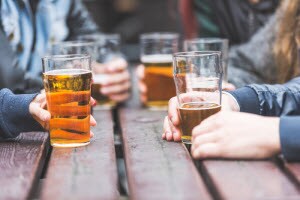 The Philly Craft Beer Festival has won the Best Beer Fest by Philly Beer Scene Magazine for the past three years so you can be sure that this year's event is going to be just as amazing as it has in the past. The event was also selected by Forbes Traveler in a list of the Top 10 Best Beer Fests in America.
The festival will take place outdoors—rain or shine—at the Navy Yard under several tents that will hopefully provide a little bit of warmth during the event. In attendance will be more than 75 craft brewers from around the world, so whether your favorite is an IPA or you're just in love with a good Stout, you'll be able to find that and everything in between at this year's festival.
Admission Information for Philly Craft Brew Festival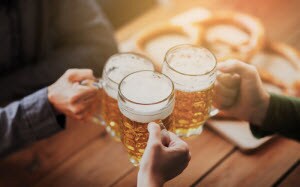 Tickets to this year's festival will be sold through the official event website. Tickets will be separated into two categories: general admission and VIP.
General admission tickets will set you back around $50.00 and will come with a souvenir tasting cup and unlimited samples during the festival. You'll also get free onsite parking and/or free shuttle bus transportation between the Broad & Pattison SEPTA stop and The Navy Yard. This ticket is good for admission from 1:30 p.m. until 5:00 p.m.
VIP Tickets will be offered for $75.00, which extends the session by an hour, beginning at 12:30 p.m. and ending at 5:00 p.m. There will only be a limited number of VIP tickets available for sale to the general public but it might be well worth it to snag one if you can.
This event has SOLD OUT for the past 10 years, so it's likely that it will also sell out this year. If you want to get tickets, you should get them as soon as possible. Don't even think about waiting until the day of the event or you'll miss out completely.
Philly Craft Beer Festival is For a Cause
The annual Philly Craft Beer Festival has been supporting local non-profits since 2006 and this year is no different. Over the years, the event has raised over $50,000 for the Philadelphia Committee to Benefit the Children (CBC), which is the official event charity partner.
This year's event will feature a silent auction fundraiser that will support the organization. The auction will feature memorabilia from sports and entertainment, as well as a VIP experience package from GrandStand Sports that is sure to be a once in a lifetime experience.
This event is for adults 21 and over and all attendees must show a valid ID in order to be admitted. This is not a family or pet friendly event and children of any age will not be admitted.
Ready to learn more? Check out the official event page now to get all of the details and to purchase tickets!