Coffee shops are idyllic no matter what time of the year it is or what the weather's like outside. They build community and they offer shelter and sustenance for its members. Whether you're just looking for a little pick-me-up for an engaging coffeehouse experience, these best coffee shops along the Main Line can give you just what you need.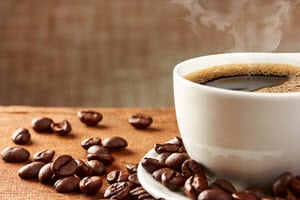 Burlap and Bean
If you're looking for a coffeehouse that makes you feel like you've found your home away from home, look no further than Burlap and Bean. They're more than just a coffee shop; this cozy coffeehouse is dedicated to music, the arts, and providing their treasured customers with high-quality food and coffee. Stop by any day of the week to meet the friendly and welcoming staff, and feast your eyes on the local art featured along their walls.
Come in on a Friday or Saturday night to enjoy live acoustic concerts performed by local and touring artists. The family-owned and -operated coffeehouse has been a-roastin' and a-brewin' their rich and savory fair trade coffee since 2006, and they'd love to welcome you into their family of customers.
Green Engine Coffee Co.
You shouldn't have to rev your engines too much to make your way to this adorable neighborhood coffee shop. Coffee is the cornerstone of the Green Engine Coffee Co., so much so that they named their shop after their prized emerald green La Marzocco GB/5 espresso machine. Using this, along with their top-of-the-line Oji Kyoto Cold Drip brewer from Japan, the expert baristas make it their goal to provide every customer with a delicious cup of coffee tailored to their specific preferences.
Located in the heart of Haverford, PA, the Green Engine is open seven days a week. Pop in any day and try one of their warm or cold coffee or tea beverages, and pair it with a panini, pastry, bagel, or other delectable sweets if you're feeling munch-y.
West Chester Coffee & Ice Cream Bar
Another one of the best coffee shops along the Main Line is the West Chester Coffee & Ice Cream Bar. This quaint establishment combines the best ice cream makers and small batch bakers with gourmet coffee brewing to bring you a mouth-watering sensation. Enjoy a cooling cup of ice cream on a warmer day, or nestle in with a hot cup of coffee on one of these chilly winter days. Be sure to try them together sometime for a unique and tasty combination.
HubBub Coffee
HubBub Coffee aims to be the place everyone's talking about, the place to be in town, the place where the excitement happens. HubBub began as a single food truck in West Philadelphia less than a decade ago and has since grown to three standing locations in the Philadelphia area. Taking root allowed them to expand their horizons so they can now invite their customers to come in, sit back, and relax with a great cup of coffee, a bite to eat, and speedy wireless internet, should the occasion call for it.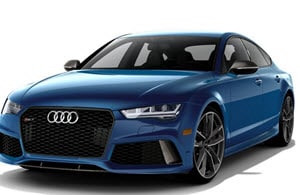 You may come in just looking for a caffeinated pick-me-up, but HubBub guarantees you'll end up with much more than that. Those of you who find yourselves fans of their coffee can take home their whole bean blends to brew at home or even a growler of their refreshing cold brew, ready to enjoy as soon as you like.
Roll up to the Best Coffee Shops along the Main Line in an Audi
Make your way to these best coffee shops along the Main Line in style. Audi Devon has been providing drivers in the Devon, PA, region with quality new and used vehicles for over six decades. Check out our inventory, then contact us when you're ready for a test drive.