What in this world could be better than beer, food, and music? We hope the answer is a resounding, "Nothing," because there are tons of festivals in Philadelphia offering these three keys to sanity. And as a newly established mecca for artsiness of all kinds, Northern Liberties in the perfect location to host such an event.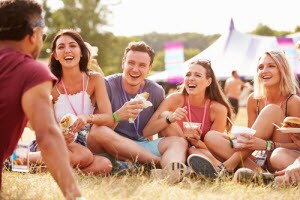 Luckily, this borough does offer a long list of exciting occasions, and one of the best is the FREE 2nd Street Festival. For nearly nine years, this 1-day affair has attracted party lovers from around the country to fill the streets and take part in the unique diversions of Northern Liberties.
There's no doubt that you're already packing up your stuff to head to this rare festival. That's awesome that you're getting ready ahead of time, but this event doesn't kick off until August 6th. So, mark your calendar, and check out this guide to the 2nd Street Festival for even more details on what you'll find here!
Music for Everyone
With three different stages to choose from this year, the 2nd Street Festival in Northern Liberties is bound to have tunes for any music lover. The first stage will be located at the Piazza at Schmidt's, the second on the north end of Germantown Avenue, and the third on the south end of Brown Street.
That means, you can peruse the tents full of local vendors while making your way to each stage. And as one of the headliners of this event, Kid Felix will provide some rock and roll to end the night. Their performance is scheduled for 8:00 PM at the Piazza stage.
Other notable bands include Sexual Thunder at 7:00 PM at the Piazza, Rockers Galore at 8:00 PM on Brown Street, and St. James & the Apostles at 8:00 PM on Germantown Avenue. For more information on other performers, check out 2nd Street Festival's lineup!
Food & Drink
When you're at a day-long festival, food is necessary to fuel your fire. And, of course, 2nd Street Festival has tons of options for all types of eaters, no matter if you're a vegetarian, vegan, or full-fledged meat lover.
And, whether you opt for one of the standout vendors, or stop by one of Northern Liberties' local restaurants, you'll have plenty to choose from, such as Cantina Dos Segundos and Heritage. Some of the delish dishes presented last year were Sushi Burritos from Hai Street Kitchen's food truck, wood-fired pizza from Nomad Pizza, ice cream sandwiches from Weckerly's Ice Cream, and so much more.
Plus, the beer garden has all the libations you need to cool down from that harsh August sun.
Arts, Crafts & Much More!
If you're searching for a unique piece of jewelry for a special event, or you just want to add another piece of pottery to your collection, 2nd Street Festival has it all. From t-shirts to uncommon textiles, you can find that one-of-a-kind piece as a present for your mom.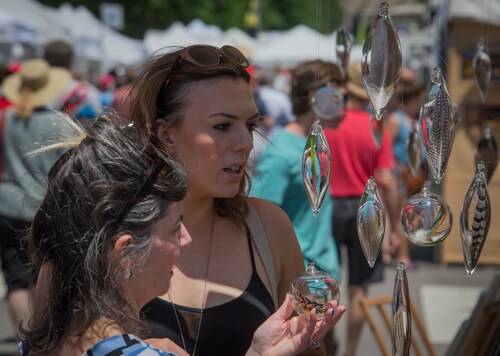 As a Philly mainstay, Art Star Pop Up Market will feature over 40 vendors with quirky handmade items to look at. Carved wooden tableware and knit area rugs are a few of the crafts spotlighted at last year's event.
On top of that, belly dancers and hula hoopers will show off their skills and even offer lessons to anyone willing to try it out. And after a few beers, you'll probably be jumping at the chance to show off your moves.
Get Ready for 2nd Street Festival in Philadelphia PA

Now that you've uncovered some of the details about this trendy affair, make sure to review this guide before you head out into the crowds at 2nd Street Festival. And, make sure to bring along some friends to help you enjoy all the entertainment and celebrations.