Can't decide where to spend your 4th of July this year? Bring your friends and family to the 2017 Wawa Welcome America festival in Philadelphia, PA. As the site of countless revolutionary events that shaped the course of our country, there's no better place to spend the holiday of independence than in Philly.
Along with performances by some of the most famous names in the music industry, this festival features a full gamut of perks that attract people from all across the nation. Free museum visits, concerts, and family fun are part of this celebration that runs from June 29th to July 4th. To help you make the most of this holiday, we've created this guide to all the spectacular opportunities at the Wawa Welcome America bash.
Free Admission for Museum-Goers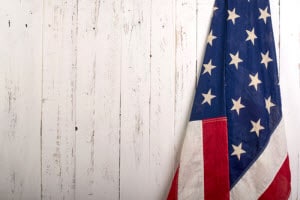 This festival starts with a bang on Thursday, June 29th. Even with the 4th of July a few days away, you'll feel the electricity and excitement the moment you set foot into this city. Begin your first day with a visit to the National Constitution Center. At this fascinating museum, you can tour Singers' Hall and watch the Freedom Rising production that details America's fight for independence.
Several other museums will be offering free admission throughout the Welcome America festival. These include:
Penn Museum: June 30th
African American Museum in Philadelphia: July 1st
The Barnes Foundation: July 2nd
National Liberty Museum: July 3rd
Each of these institutions is kid-friendly and offers plenty of educational information about Philadelphia's history and arts.
Fun for the Kids
PECO's Go 4th & Learn at Fairhill Square, located at 4th Street & West Lehigh Street, presents tons of activities for children and their parents. With dance performances, games, and interactive entertainment, kids will have a blast here on July 1st from 2:00 PM to 4:00 PM. In addition, a special guest will read a story, and the first 500 children will receive a free book.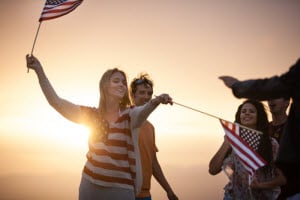 To have your kids see one of the most recognizable sites in Philadelphia, head to PECO's Go 4th & Learn: Rocky Edition at the Philadelphia Museum of Art on July 2nd from 6:30 PM to 8:30 PM. Activities during this event include fitness training and boxing demonstrations, as well as a Rocky look-alike competition.
On top of that, you can finish up the first day of celebrations with a movie screening for the whole family at The Schmidt's Commons at the Piazza on June 29th from 8:00 PM to 11:00 PM. Grab a bite to eat at a local restaurant before finding a comfortable spot under the nighttime sky.
Celebrate Independence Day!
Now that the big day is finally here, you can focus all your attention on enjoying the exhilarating 4th of July themed entertainment. Catch a glimpse of the floats featured in the Independence Day Parade on July 4th from 11:00 AM to 12:00 PM. Participants in the spectacle are dressed in period costumes to help bring a historical feel to this event.
In addition, you can sing, "Happy Birthday" to our nation at the Betsy Ross House. After the birthday anthem has finished, Termini Bros. Bakery cake and cupcakes will be given to the attendees for no charge.
Once you've scarfed down your treat, walk over to the Party on the Parkway where games and crafts are offered to kids. Furry friends are also welcome in the Amtrak Pet Friendly area. That way, you don't have to leave your four-legged companion alone while you attend the concert. Plus, beer lovers will rejoice over the two beer gardens stationed along Benjamin Franklin Parkway. You can kick back, relax, and enjoy the music before the main concert begins.
The Wawa Welcome America July 4th Concert begins at 7:00 PM and features singers like Mary J. Blige, Boyz II Men, and The Philly POPS. At this free show, you can enjoy eats from food trucks parked along the Parkway and finish up the night with the Wawa Welcome America July 4th Fireworks display from 9:30 PM to 10:00 PM.