Everyone loves to be surrounded by beautiful greenery throughout the year. Whether you need some new mulch to enhance your garden beds or want to add a deck for entertaining, landscaping companies can transform your tired backyard into an outdoor oasis. That way, you can enjoy all of the gorgeous weather while surrounded by fragrant plants and shady trees.
However, it's not always easy to track down quality landscapers in your area. To help you get the yard of your dreams, we've created a list of skilled garden professionals so you'll know exactly who to contact. Before long, you'll be soaking up the sun on your new stone patio.
CKC Landscaping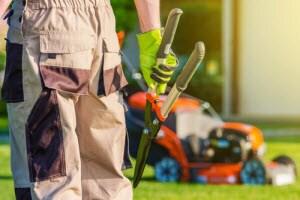 As a master of walkways, outdoor kitchens, and pavement restoration, CKC Landscaping will help you take your space to the next level. Their friendly staff will consult you along every step of the way to ensure that you're pleased with the results. Whether you want a winding pathway to lead around your home or a fireplace for cool nights, the experts at CKC will go above and beyond to meet all of your needs.
If you're unsure of what you want your new outdoor living area to look like, opt for a free design consultation. Once your project is complete, the team members of CKC will keep your garden looking its best with pruning, fertilization, and leaf cleaning services.
To start a landscaping project for your yard, contact CKC Landscaping for details on all their services!
Countywide Landscape
While landscaping is their main niche, Countywide Landscape presents a wide array of options for an upscale design. Their stone work will add an artisan feel to outdoor kitchens and fire pits. You can also choose to add a deck to your home to offer your guests a place to lounge while the kids romp around on the grass.
With the assistance of the landscape experts, you'll be able to breathe life into your vision of a serene sanctuary. Their team works with all your ideas to create an outdoor retreat that's suited to your tastes.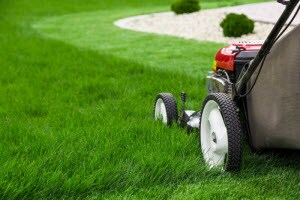 See some examples of their work on Countywide's Facebook page!
Dooley-Pyne Landscape Company, Inc.
Whether you need landscaping service for your home or business, Dooley-Pyne Landscape Company, Inc. provides the services you need to keep any garden thriving. Plus, the grass maintenance crew will perform dethatching, aeration, and overseeding to maintain your lawn's health.
During those tough winter months, Dooley-Pyne will keep your roads clear and drivable with their commercial and corporate snow removal service. By utilizing state-of-the-art equipment, this landscaper aims to protect your employees and clients during snowy weather.
Visit Dooley-Pyne's Facebook page for more information!
Froio's Lawn & Landscape
With more than 30 years of experience, Froio's Lawn & Landscape transforms bare gardens into horticultural havens. The fencing, fertilizing, and tree maintenance services keep every outdoor space beautiful for every season. On top of that, exclusive packages offer services bundled into Silver, Gold, and Platinum levels. This allows you to select the degree of maintenance that's perfect for your yard.
Need a place to entertain a crowd? Froio's will create the ideal space for large family parties and special events with outdoor kitchen and fire pit construction.
Check out some photos of Froio's completed projects on their Facebook page!