This year marks the 38th annual West Chester Christmas Parade, a tradition that families enjoy together every year to get in the mood for the holiday season. Here's our guide to the West Chester, PA, Christmas Parade, and all the festive joy you'll discover there!
About the Parade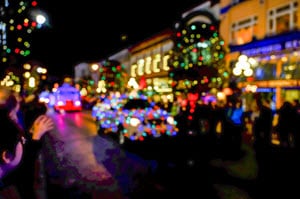 The Parade will commence on Friday, December 1st, 2017 at 7:15 p.m., and will be comprised of many local schools, community businesses, volunteer organizations, and marching bands! Tons of festive floats and vintage vehicles will also take to the parade route, many of which are memorable mainstays of the parade.
This year's title sponsor is QVC, and the parade will be hosted by QVC hosts Carolyn Gracie and Dan Hughes, along with Master of Ceremonies Adam Joseph from 6 ABC. Local high school and university marching bands will compete for a trophy and prize money, bringing their very best sounds to the parade. Three professional judges will evaluate the bands, as participants vie for more than $5,000 in prize money.
Jingle Elf Run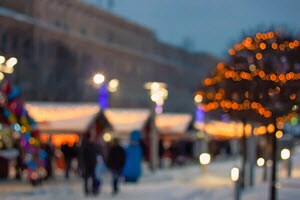 Kick off the festivities with the 9th annual Jingle Elf Run, consisting of a two-mile run, a one-mile walk, and a children's race, so everyone can join the fun. Those who register in advance will receive a free jingle elf hat to wear during the race. The race will begin at 6:30 p.m. on December 1st, following the parade route in front of merrily cheering crowds. Age-group winners will receive prizes, and the winners of the two-mile run will receive cash prizes!
Holiday Village
You won't recognize the stretch of High Street that spans between Gay and Market Streets, as it will be completely transformed into a sparking Holiday Village. Tons of sponsors and local businesses will welcome the public into their tents to enjoy the music of the parade and tons of family fun and complimentary treats for all. The Village will be open from 5:00 p.m. to 9:00 p.m.
Visit the West Chester PA Christmas Parade
Ready to rock around the Christmas tree for a night of festive fun? Don your winter woolies and head into downtown West Chester to enjoy this spectacular tradition!