What better way to ring in the autumn than with this celebration of everyone's favorite wizarding world? On October 21, 2017, from 10:00 a.m. to 4:00 p.m., head to Chestnut Hill for the Harry Potter Festival to experience the magic of Hogsmeade spread across 12 blocks full of activities, treats, and more.
Activities for All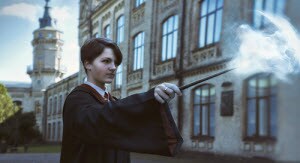 The main stage of the festival will feature a variety of sights to see, including Dumbledore's Greeting to begin the event, a S.P.E.W. Rally where you can voice your political opinions on house elves, Potter Quizzo to test your knowledge, a Wizard Dance Party, and much more.
Head down Germantown Avenue, and you'll find a variety of other sights to see, such as Sorting Hat demonstrations, ice sculpting, the Science of Wizarding, and more. Make your way to several magical spots to get a photo, such as Number 4 Privet Drive and Platform 9 ¾. There will also be booths along the street for face painting, fortune telling, potion making, and more.
Children aged 4-12 are invited to get a Magical Wristband, which allows them to attend a variety of craft-making activities, where they'll get the opportunity to make a Golden Snitch, glasses, decorate an owl, design a crest, and more.
Philadelphia Brotherly Love Quidditch Tournament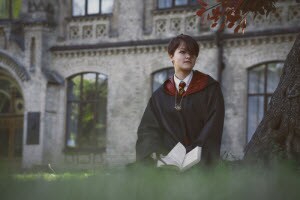 From 10:00 a.m. – 4:00 p.m. at Chestnut Hill College, teams from several visiting colleges will come to compete in every wizard's favorite sporting event. Come cheer on our locals, and see the action!
Wands & Wizards Night
On Friday night before the festival, the fun will begin at 6:00 p.m., with a special evening of fun on Germantown Avenue, featuring aerialists, fortune tellers, and even astronomy at Jenks Memorial Playground brought to you by The Franklin Institute. Food and drink specials will be offered at many restaurants and bars throughout Chestnut Hill, and stores on the avenue will keep their doors open until 9:00 p.m.