You don't have to trek all the way to Europe to sample incredible wines—some of the very best can be found right here in Pennsylvania! What better way to celebrate the arrival of autumn than with a taste of delicious local wine? This is our list of the best fall wine tasting spots near Philadelphia, PA, listed in alphabetical order.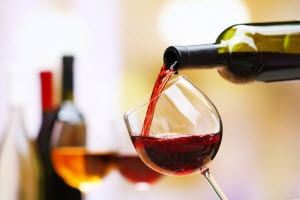 Newtown, PA
The 20-acre vineyard was started by Tom Carroll Jr. on the very estate where he grew up, completing his childhood dream of turning the land into a vineyard. At just 27, he became one of the youngest vintners in Pennsylvania. The vineyard is home to a dozen varieties of grapes, and has received numerous awards for the excellence of both its facilities and its wines.
Reserve your spot for a wine tasting, and you'll get to taste a selection of these delicious local wines. Wine Club members will get special discounts on bottles and will have unlimited complimentary tastings, free summer concert tickets, and access to member events!
Kennett Square, PA
This beautiful, rustic winery has been the recipient of over 90 national medals and awards for their classic French-style dry wines. The tasting rooms offers both indoor and outdoor seating during the warmer months and cozy indoor seating by the fire in the winter. Locally sourced food is available, including baguettes and charcuterie. Stop by Thursdays through Sundays for a wine tasting and to pick up some award-winning bottles to bring home.
Chadds Ford, PA
Penns Woods was founded by Gino Razzi, an immigrant from Abruzzo, in southern Italy. After three decades of success as a wine importer, he began his own winery right in Pennsylvania. A dollar from the sale of each bottle of Penns Woods wines is donated to further wine and grape research in Pennsylvania, helping Razzi to share the artistry of his ancestors. Razzi and his daughter now run the winery together, offering a variety of delicious wines for you to taste and buy. The vineyard offers live music each Saturday, as well as a variety of other fun events each month.