There's no better way to celebrate the fall season than bringing the whole family to a pumpkin patch—even if you just go to take some scenic photos! If you want to pick your very own pumpkin to add some fall festiveness to your home, this is our list of the best pumpkin picking near the Main Line, PA, listed in alphabetical order.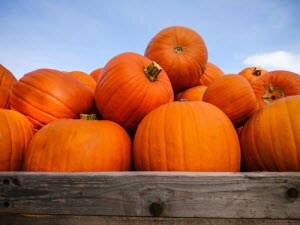 Media, PA
Linvilla offers tons of fun events and activities year-round, but the star of the show is Pumpkinland. Open from mid-September to early November, this is a harvest season tradition featuring over 100 tons of pumpkins on display! Bring the entire family along to take a hayride, ride the train, ride a pony, and get their faces painted. Live music and entertainment will be offered, and you can test your navigation skills in the corn maze. Pick your own autumn apples, get a bite from a variety of food vendors, and grab some delicious caramel apples from the farm market—and don't forget to try some apple cider!
Yardley, PA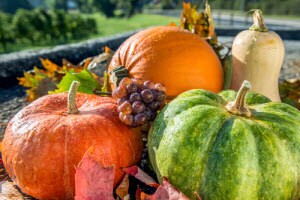 This 100-year-old farm is dedicated to preserving farming as a way of life for future generations, providing a variety of events and educational programs. The best time of year at the farm is Fall Fest, featuring Apple Fun Days, PumpkinFest, and HorrorFest. You'll enjoy wagon rides, apple and pumpkin picking, a Johnny Appleseed themed corn maze, and much more. For Halloween horror, check out the Bar of Horror after dark, or bring the kids to Barn of Horror Jr. for a less frightening experience. Horrorfest also features a Hayride of Horror, Alien 3-D Encounter, and a sinister maze known simply as "Carnage"—leave the kids at home for this terrifying thrill!
Malvern, PA
Every October weekend, take a wagon ride out to the pumpkin patch to pick the perfect pumpkin for every member of the family. You'll also get to explore the hay bale maze and visit the Country Store to grab some fabulous fall decorations for your home and get some honey harvested straight from the farm. The Country Store also sells homemade jams, jellies, and salad dressings. If you have a group to bring along, register for a sunset hayride and bonfire night at the farm!