For years, Audi Devon has served Devon, West Chester and Wynnewood, PA customers with pride and care. We not only offer extensive new and used Audi inventory, but great car servicing. Many of our customers come to us with brake problems, including squeaky brakes. If your brakes have made odd noises lately, it may be time to have them serviced at Audi Devon. If you are not sure when to service squeaky brakes, let our quick guide help you decide.
What Do Squeaky Brakes Mean?
Squeaky brakes are usually easy to fix. It is best to service them as soon as possible, though, because they can signal a number of other issues with your car. The actual sound of your brakes can clue you into what might be wrong.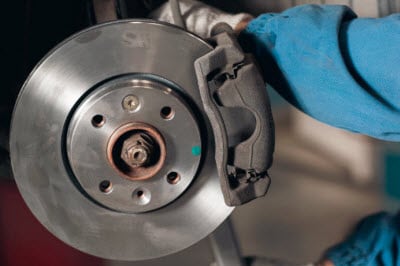 A high-pitched squeal or squeak usually means you need to replace your brake pads. You will sometimes hear this if the pads are worn down. Be careful how hard you press the pedal, and how far from an obstacle you try to stop. The Audi is known as a sleek, fast car with good braking capabilities. However, as with any car, you should not push it too hard or too much. We recommend replacing brake pads every 50,000 miles or so, although your driving style and car's condition will influence this.
Some customers report their brakes grind as well as squeak. Grinding is another way to know when to schedule routine service. Grinding is more serious than squealing or squeaking, though you may hear them at the same time. Sometimes, grinding means debris have gotten into your brakes. In that case, simply bring your car in and have an Audi Devon technician remove whatever caused the obstruction. At other times, however, grinding means your system is completely worn out. In those cases, the back of your brakes grind against the rotor and make it harder for your car to stop when it must. If that is the case, bring your car in immediately for complete servicing.
Some of our customers wait until their brakes sound obnoxious to come for servicing. We caution you, do not wait. The slightest brake malfunction could place you in danger, especially if you drive frequently or for long distances. As with a medical checkup, it is better to get your brakes serviced early and often. Our technicians find it easier to deal with one small brake sound than a whole cacophony of them.
Audi Devon's Brake Servicing and More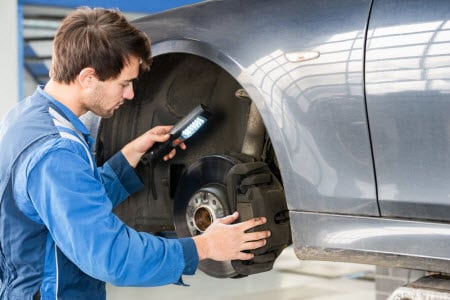 At Audi Devon, we are well-versed in showing you when to service any car issues. We offer some of the most comprehensive auto service in Pennsylvania, all brake problems included. We offer same-day service, which can be scheduled in person or online. If you are a repeat customer, we recommend registering with us and using our online scheduling form.
Our auto service encompasses everything you might need, including mild to severe brake repairs. If you need new brake pads or a new braking system, you can find what you need in our parts department. Visit us in person or use our auto parts e-store for your convenience.
Contact Us
If your brakes are squeaking or you have a similar problem that needs servicing, contact Audi Devon in person or online today.