Few things are better than ice cream on a hot summer day. Heck, ice cream is fine year-round if we're being honest. Here are the best places to get ice cream from in Philadelphia.
Bassetts Ice Cream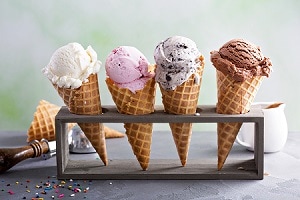 The original Bassetts location can be found inside Reading Terminal Market, but their ice cream can be found across the region, distributed to various shops, bakeries and cafés. This fifth generation family business has been a part of the fabric of Philadelphia since 1861.
This super premium ice cream has been a favorite of many in the area for years, with over one hundred different flavors, including unique ones like yellow tomato and borscht. Today, Bassetts has over 40 flavors of ice cream, sorbet and frozen yogurt, including banana, birthday cake, cherry vanilla, cookies & cream, peach, and strawberry.
Here's a complete list of all the places you can find Bassetts!
Big Gay Ice Cream
What started as an ice cream truck in New York City back in 2009, has turned into a bit of an ice cream empire on the East Coast. The Philadelphia edition of Big Gay Ice Cream opened in 2015.
Flavors change seasonally, but favorites include the Dorothy, vanilla soft-serve infused with velvety dulce de leche and covered with crushed Nilla Wafers. Try a hot fudge sundae, with butterscotch, chocolate syrup, strawberry sauce, and hot fudge. In the mood for the milkshake? Flavors include chocolate peanut butter, Nutella, ginger-curry, and horchata.
Want to take some home? Pick up a pint to go, and try not to eat it all in one sitting!
Weckerly's Ice Cream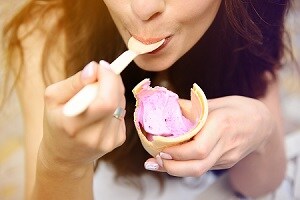 Weckerly's has developed into a micro creamery, nestled in a restored textile factory, with ice cream made one batch at a time. All organic cream from grass-fed cows is brought in from Seven Stars Farm in Chester County, with free-range eggs from Sandy Ridge Farm.
Six different scooped flavors are served daily, with vanilla being the lone constant. Other flavors include different variations of chocolate, nuts, non-dairy sorbets and seasonal fruits and herbs. It's easy to stay up to date with what's being served by following them on Instagram. Visit their scoop shop today to see what's on the menu!
We All Scream For Ice Cream
That's right, we certainly do! And you can't go wrong when visiting any of these three local ice cream institutions. Pick up a cone or sundae soon!