What's Pi day, you ask? Just like a pie, this explanation has layers.
Pi (?) is the irrational number that never ends. You probably learned about it in math class. For simplicity's sake, it's often condensed to 3.14.
In 1988, March 14 (3.14) became an official holiday, called "Pi Day," during which we celebrate the most recognizable mathematical constant in the world—with pie!
Here are three of the best pie shops in Devon to celebrate your Pi day this year.
Ultimate Bake Shoppe of Wayne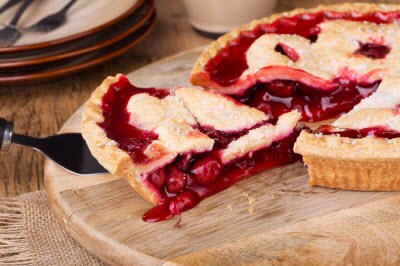 The Ultimate Bake Shoppe of Wayne has been a community staple for 20 years and was even featured on The Food Network's "Cake Wars."
While they specialize in cakes, no culinary confection is off limits for this family-owned bakery. They offer an extensive menu of pies from Apple to Pumpkin, and everything in between.
When you stop by, be sure to ask about their cupcake flavors, they make 8-10 of their more-than 40 custom flavors available every day.
Check them out on Instagram for tempting images of their creative cakes.
Sweet Jazmines Pastry Shop
Sweet Jazmines offers a full range of bake-at-home pies, so you can fill your own home with the tantalizing aroma of a pie shop.
Go traditional with an Apple Crumb or Pecan pie, or change it up a little and take home a Sweet Potato pie.
They also offer gluten-free options to better accommodate all dietary needs.
Visit them on Facebook for updates on specials and available flavors.
R. Weinrich German Bakery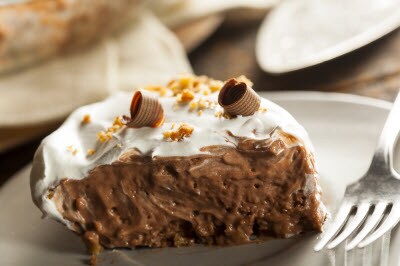 R. Weinrich German Bakery opened in 1961 and is part of a 130-year-old family trade of traditional German baking.
This bakery offers choices galore with completely customizable cakes and pies. Customers choose the size, filling, and the crust on top. They offer flavors from Peach, to Coconut Custard, to Raisin.
While you're there, don't forget to try their German specialties, like Hammentaschen (a kind of German butter cookie), or a homemade Bavarian Pretzel.
Keep up-to-date on their seasonal offerings on their Facebook page.
You'll Wish These Pies Would Never End
Pi Day is fast approaching! If nothing else, it's an excuse to eat pie, so don't wait to get out there and order yourself a hot and flaky treat this March 14.