Whether or not you're a football fanatic, it's hard not to get wrapped up in the biggest game of the year. What's even harder is to not use it as an excuse to go out and celebrate at your favorite Philly sports bar.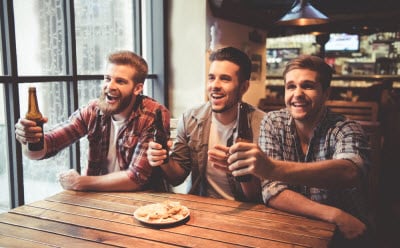 But with the sports fanatics that us Philadelphians are, we definitely have a plethora of sports bars to choose from. That's why we've narrowed down our top three favorites (with hours of pretty easy research) and have chosen our favorites. Keep reading to see if your favorite made the list!
With 13 TVs throughout the bar, you can't find a bad seat to watch the big game at Founding Fathers. And you can guarantee tons of great drinks, as well, with plenty of house made cocktails, a lengthy wine list, and 20 beers on tap.
Founding Fathers is considered an upscale sports pub (hence the wine list), and you'll be blown away by the menu that takes a twist on your typical bar food. Reserve your table for February 4, or catch a seat at the bar early for the big day!
For over ten years, Paddy Whacks has been South Street's go-to Irish sports bar. With it's traditional Irish pub feel, plus tons of great food to snack on while watching the big game, Paddy Whacks is sure to be a great choice for your sports bar spot.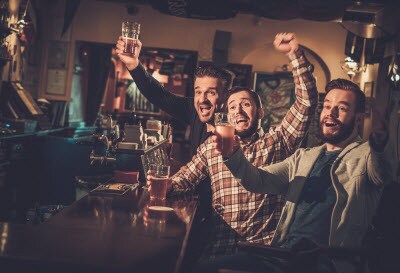 You and your friends can get the best seat in the house and catch the game on one of many HDTVs Paddy Whacks is known for. So grab your spot early, get some apps, and have some drinks, while rooting for your favorite team!
You can't get more Philly-traditional than South Philly Bar & Grill. With a great menu with traditional Philly favorites, combined with tons of HDTVs, a great sound system, and of course, tons of great cocktails and craft beer, you'll love this spot to get comfy for the big game.
South Philly Bar & Grill offers great menu items, such as classic Philly cheesesteaks, wings, burgers, gourmet pizzas, and much more! You'll be totally set for game day, so grab your friends and get there early!