Whether you're looking to stick to the Main Line or head to downtown Philly, there's plenty of places where you can get a meal that's both delicious and healthy. Eating out can be tricky if you're trying to stay healthy, but with these yummy options right around the corner, you'll have no problem making a healthy choice. Here's our picks of the best healthy restaurants near the Main Line, PA.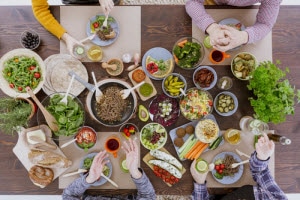 10 South 20th St., Philadelphia
This fast-casual restaurant serves food that is all completely free of gluten, dairy, eggs, nuts, and shellfish – some of the largest food allergies in the world. The shop also has a huge selection of craft beer and bottled cocktails, with over 200 different beers and cocktails to choose from.
There's a mix and match salad bar, or choose the seasonal salad that's on offer. Or choose a protein and sides. Proteins include Hawaiian style chicken, rosemary garlic roast beef, meatloaf with gravy, spaghetti squash, and more. There's many delectable sides to choose from, including garlic green beans with crispy bacon, herb roast zucchini and corn salad, roast pepper quinoa, loaded potato salad, and many more.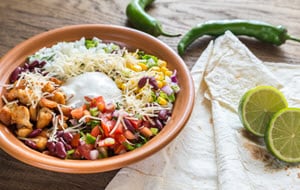 767 West Lancaster Ave., Wayne
This café specializes in foods that are raw and organic, including their famous juices. Choose from a variety of different salads, or opt for the raw pad Thai, Thai spring rolls, avocado orange burrito, and more. Cooked options include the burrito bowl, macrobiotic bowl, collard wrap, BLT with tempeh, and more. Choose from a huge menu of smoothies and smoothie bowls for breakfast or a healthy snack.
126 South 19th St., Philadelphia
This Philadelphia favorite is a street food bar that serves only vegan food. Each dish is packed with bold flavors and spices, and there's a fully stocked bar to enjoy. You'll enjoy a variety of ethnic and adventurous options, such as Malaysian red curry noodles, pickled tofu, Korean fried tempeh tacos, and much more.