When the weather outside is beautiful, there are few things better than al fresco dining in Philadelphia, PA. Take things outdoors when visiting these three fine restaurants.
Le Virtu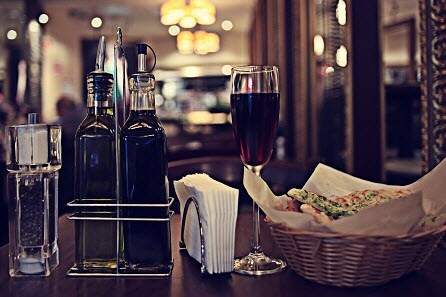 The inspiration for Le Virtu comes from restaurants all over Abruzzo, Italy. Many items are sourced from the Philadelphia area, including pork from Berks County, lamb and chicken from Lancaster County, and produce from rural New Jersey and Pennsylvania.
Meats are house-cured and house-butchered, and pastas are hand-cut for the freshest possible taste. And, in the true Abruzzese spirit, they welcome you to stay for a while, relax, and enjoy the experience of the meal. The cuisine can be described as "mare e montagna," which means of sea and mountain. Try the delicious spaghetti, fettucine verde, lamb, or grilled swordfish.
Learn more about the restaurant and make a reservation for your next visit.
Positano Coast
The Amalfi Coast of Italy comes alive right in Old City, Philadelphia. From the delicious cuisine to the welcoming atmosphere and al fresco dining options, Positano Coast is the place to be. Mouthwatering Italian dishes like sea urchin pasta, beef tenderloin, and pan-seared branzino are brought to life, with a dining experience that's truly unique.
You'll feel like you're on a seaside vacation in Italy, with the imported cobalt blue tile floors, large images of the Amalfi Coast, and a second-floor view of Old City. The pair of second floor outdoor patios are a perfect gathering place to eat and people watch, too.
Bring friends, family, or host a private party. Positano Coast can accommodate up to 150 people to celebrate any occasion.
Standard Tap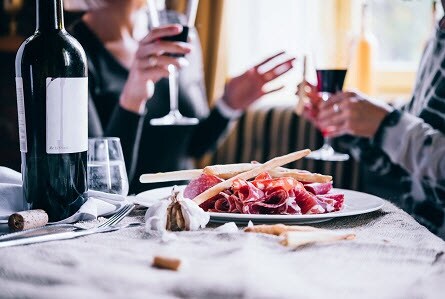 When Standard Tap opened back in 1999, it strived to do one thing: become a great neighborhood spot with great beer and delicious food. And, it's lived up to the goals they set out two decades ago—the menu includes a large selection of hearty dishes, with seasonal ingredients and fresh produce.
Signature dishes like chicken pie, mussels & sausage, and duck confit salad have gotten recognition in local and national magazines. The menu list will change frequently, with items listed on chalkboards throughout the bar. Enjoy dinner seven days a week, or visit for brunch on Saturdays and Sundays.
Visit their website to stay up to date on upcoming special events.
Take it Outdoors!
There's nothing better than a warm spring or summer day in the City of Brotherly Love. So, get out and dine al fresco!