Looking for a fitness community of like-minded people? At FOCUS Fitness you will find a welcoming environment, along with a spinning studio, two yoga studios, and a group fitness training studio to help you tend to your mind and body.
With flexible membership options—including ones with childcare—student discounts, and class packages, FOCUS Fitness seeks to make their classes accessible to people with a wide range of lifestyles. Down below, you will find more information about this unique exercise space, plus details on how to connect with FOCUS Fitness.
Meet the FOCUS Fitness Team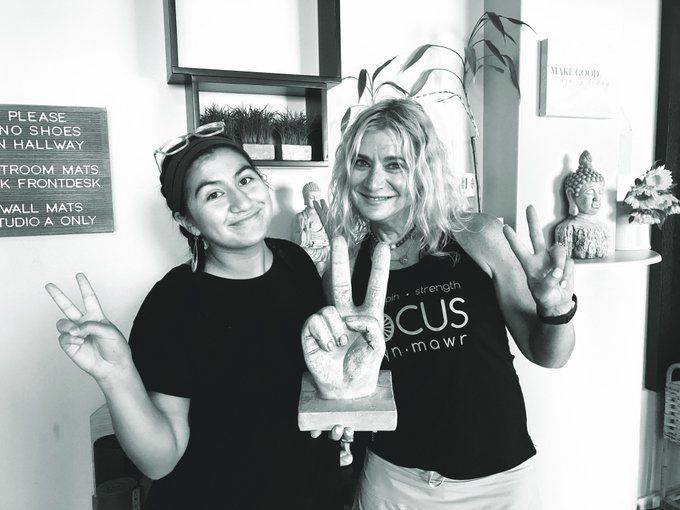 For over ten years, FOCUS Fitness has been serving the Bryn Mawr and Villanova communities on the Main Line. Larry Cohan is the owner of FOCUS Fitness. He began practicing yoga over 45 years ago while studying at Boston University. Trained in a variety of styles, including Hatha, Vinyasa, and Baptiste, Larry draws from all these traditions while both teaching and practicing.
His first cousin, Sherri Ponticello, operates as the Studio Manager. This dynamic duo, along with a dedicated team of instructors, provides an eclectic lineup of yoga and fitness classes year-round.
Classes: "One Focus, Four Disciplines"
At FOCUS Fitness, you will find over 80 classes on offer each week, along with on-site childcare at the Studio K Kids' Lounge. Depending on your exercise goals and intentions for improving your well-being, you may find one or more of the classes at FOCUS Fitness feels like a match.
Choose from a diverse lineup of options, including everything from comprehensive strength training to intense spin cycling classes, hot yoga, bootcamp workouts, and more. In addition to their weekly programs, FOCUS Fitness also frequently offers more extensive workshops to further support you along your fitness journey.
Be sure to check out their virtual calendar to see what classes they have going on right now!
Find Yourself at FOCUS Fitness
Whatever your fitness focus, the FOCUS Fitness community can help you achieve your personal definition of success. Find your fitness family and start moving forward today! Also, stay up to date with FOCUS Fitness by following them on both Facebook and Instagram.